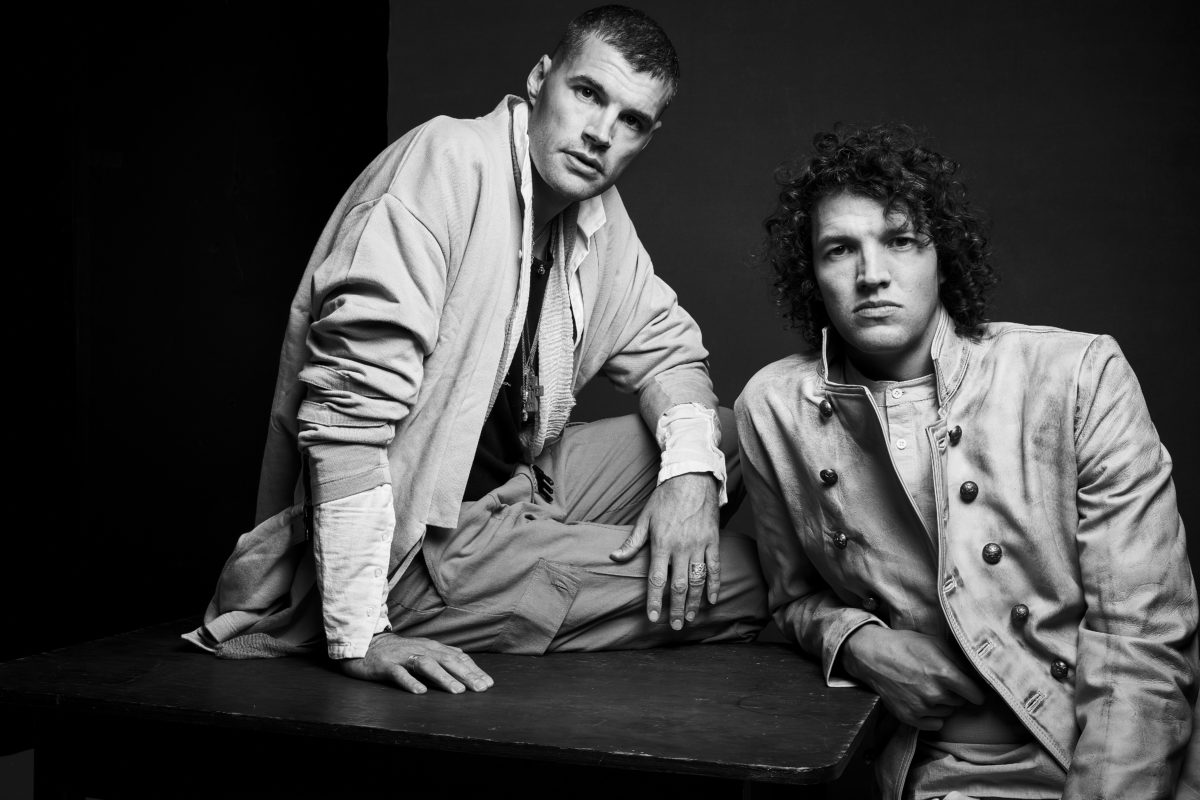 Internationally-renowned, four-time GRAMMY® Award-winning duo and Curb | Word Entertainment recording artist for KING & COUNTRY – along with friends Lecrae and The WRLDFMS Tony Williams – are boldly kicking off 2021 with the "Reborn Remix of the band's song, "Amen."
Luke Smallbone shares, "In Australia, as a young boy I was actually baptized by my grandfather in the Pacific Ocean. But, as adult I was attending church one Sunday, and I couldn't get this word 'baptism' out of my head. So I went to my pastor and said, "Hey, I think I need to be baptized." So fast forward a few weeks, as I was being bap tized and coming up out of the water I felt something shift for me. I felt something transformative was taking place. I think it was actually just by the sheer fact that proc lamations are very important in life, and for me I felt like in my home church I needed to make that very significant proclamation in my life."
"Amen (feat. Lecrae & The WRLDFMS Tony Williams) [Reborn Remix]" follows a streak of four consecutive No. 1 radio singles for the Australian duo.
• 6 GRAMMY Nominations – 4 Win
• 7 RIAA Certifications – 1 Platinum Single
4 Gold Singles, 2 Gold Album .8 No. 1 Radio Singles/ 5 Consecutiv
• 20 GMA Dove Awards Nominations – 7 Win
• 8 Number Ones, 4 Top Fives, and 3 Top Ten – 5 Billboard Music Award Nominations – 1 Wi
– 2 American Music Award Nomination
• 3 Songs Featured on Billboard's Top 20
• 1 Song Featured on Billboard's Hot 100
• Performed on Good Morning America, The View
The Tonight Show, TODAY Shov Jimmy Kimmel Live!, CMA Award
and CMA Country Christma
• Featured during Global Citizen's 6/27/2
"Global Goal: Unite For Our Future
virtual concert alongside John Legend The Original Hamilton Cast, Miley Cyrus, etc
and hosted by Dwayne "The Rock" Johnson
• NBC song placement: "TOGETHER" featured on
Jennifer Lopez's "World Of Dance
• Have sold out shows across North America Australia, Germany, Netherlands, and New Zealan
5.7 Billion Airplay Audience
• 1.2 Billion On-Demand Stream
• 3.6 Million Overall Social Media Audience
Joel Smallbone adds, "And even coming into 2021, obviously it has been a hard year globally for us. We had in the middle of it, this serendipitous moment at the Dove Awards, in fact, where we presented this song 'Amen, a song about being reborn really, with Lecrae and Tony Williams. Lecrae did this beautiful prayer in the middle of the track and so we went back into the studio with that in mind. We did a whole remix of the song with Lecrae and The World Famous Tony Williams and we're very pleased to present it to you."
for KING & COUNTRY has collected eight No. 1's, four Top 5's, three top 10's, and four No. 1 singles in Canada and Australia, four GRAMMY Awards, seven GMA Dove Awards, one Billboard Music Award, and two American Music Award nominations.