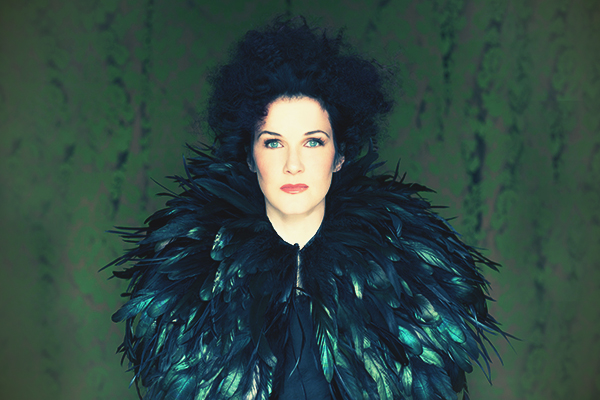 PLUMB is beginning to EXHALE
EXHALE, the seventh studio album from acclaimed multi-genre singer, songwriter and author PLUMB, expresses a new focus and vision. After the runaway success of NEED YOU NOW (the album, title track and book), which coincided with her own moving story of brokenness and ultimately healing, Exhale brims
with worshipful songs of gratitude and hope.
The defining concept of EXHALE was born from a sermon at Plumb's home church, wherein her pastor Pete Wilson expressed the notion that the Church doesn't exist for itself. Rather, believers come to church to breathe in grace and truth, be changed, and then go out and "exhale" that hope into their surrounding community.
"That idea of exhaling hope hit me right away and I couldn't get to the Notes section on my phone fast enough. I started writing the chorus of Exhale right then and there," explains Plumb. "I have been made new by the ultimate hope, and I want to share and exhale that hope in everyway I can."
This heartfelt gratitude combined with the notion of "exhaling" has led to the most sincere and overtly spiritual Plumb album to date. The theme is so fundamentally important to the artist, in fact, that the album cover features the following synopsis in Plumb's own handwriting:
We do not exist for us but to share the grace and love given to us all.
We breathe it in, it changes us, and then we breathe it out, we share it.
I have now breathed in deeply and it has changed me completely.
It has healed my heart, restored my home and made me new.
Because of that grace, there is always hope. It's oxygen.
Breathe it in…and then EXHALE.
Creating EXHALE
Joining forces once again with longtime collaborator and producer, Matt Bronleewe, Exhale stays true to this proven partnership while continuing to push into ever-broadening sonic territory. Plumb's unmistakable and otherworldly vocals are as resplendent as ever, but the range of songs is even more impressive.
From the upbeat pop of title-track "Exhale" to outright worship of "Great is Our God"; the anthems "Lord, I'm Ready Now", "Resurrection" and "Champion", to the EDM-ready "My True Love" and the introspective Blink-like sounds of "Sleep Will Be Sweet" and "Restored", the album both captures and expands the breadth of the Plumb musical palate.
Exhale kicks off with the welcoming title-track, an outlet for imperfect, broken people. All are welcome. This is a safe-place. This brave honesty continues and fuels songs like first single "Lord, I'm Ready Now" that is a reminder that God can redeem even the worst situations; the pop-filled "Smoke" that assures that we have a shelter when our lives appear to be falling apart; and "Great is Our God," which is certain to become a favorite in churches across the world, confidently proclaiming a commitment to join with creation in praise to our God.
Fans of her EDM projects will not be disappointed as Plumb revives her pop-dance styling with "My True Love" declaring "there is not another who can love like you love me oh my God," and the laid-back "Faithful" breathing a fresh, relaxed promise of the trustworthy nature of God.
Teaming up to be powerhouse radio hits: "Resurrection" makes the bold statement that after all is said and done, her belief in resurrection and restoration has been proven and is stronger than before; and the compelling anthem "Champion" giving thanks to the One who fought for lives of His children.
The album is a worship experience that is poised to re-define the expectation of that genre. These are worship songs – not choruses. Lyrically, Plumb has a knack of shaping her personal story into lyrics that make you feel like your sharing a coffee with an old friend. Musically, her otherworldly vocals move from delicate to powerful in a moment. Plumb concludes, "I hope that Exhale will inspire hearts into a place of romance, gratitude and total surrender to Jesus, the one perfect love."
Before EXHALE
Just a few short years ago, Plumb was thrust into transition. Despite taking a step back to spend time with her young family, Plumb's career was on the rise. Her songs had received dozens of TV and movie placements, and her voice had found a new home in the remixes of some of the world's top EDM artists.
Immediately after completing her NEED YOU NOW album, everything was in turmoil. Plumb was blindsided, as her marriage seemed destined for divorce, and her career uncertain. Would she suddenly be a single
mother of three? In addition to her personal struggle, she questioned if Need You Now should ever be
released. The lyrics seemed eerily prophetic. Written to reflect the lives of friends, the songs now appeared autobiographical. Plumb had to make hard decisions, and chose to fight for her marriage, her family. Restoration came in early 2013, when her husband surprised her with a second wedding, her family was reunited and Need You Now was finally released. By 2014, Plumb was challenged to believe that God could use her experience to help others and she began to openly share her story, not only in her debut memoir Need You Now: A Story of Hope, but also through the release of four new songs chronicling her experience in a deluxe version of the Need You Now album.
See Plumb headlining The Ready Now tour with JJ Heller and Everfound, Spring 2015.
PLUMB – EXHALE. Available May 4, 2015 though Curb Records.