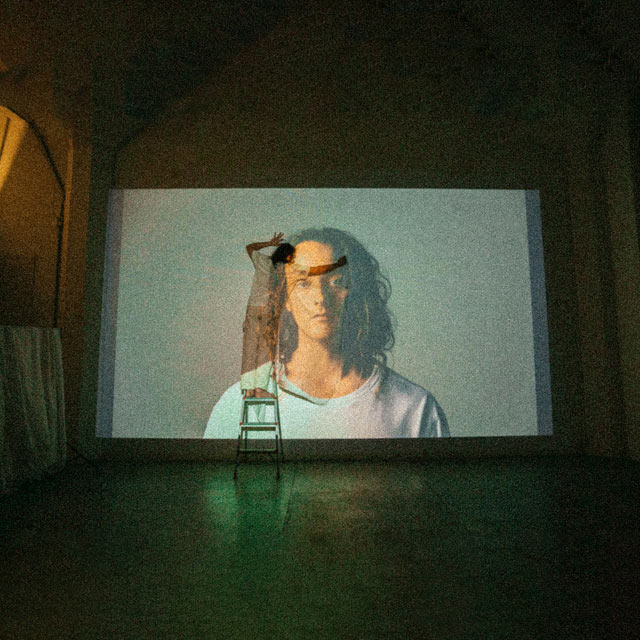 Along with celebrating Saint Patrick's Day with the world, Irish-born singer/songwriter 
Benjamin William Hastings
 drops a deluxe version of his self-titled project today. Titled 
Benjamin William Hastings (And Then Some)
 courtesy of Capitol CMG/Invorto, the album also introduces a new track, 
"Dragons."
 The deluxe LP offers 39 songs, which includes live and acoustic versions from Hastings' highly-acclaimed November 2022 debut. Listen 
HERE
 or click on the album cover above. View the accompanied lyric video for "Dragons" below.
"25 songs on an album just weren't enough, so I went and added a new song called 'Dragons' and a bunch of live and acoustic versions from the original 25 songs," explains Benjamin William Hastings. "I am excited to put this out into the world for people to have all of it in one place – even some live versions for them to see how they might want to play these songs in their churches if they wanted to. I hope you like it, all the tracks, all the versions, all in one place."
Additionally, the track "That's The Thing About Praise" featuring Blessing Offor impacts radio today. Early plays of the song can be heard on networks and stations including Air1, Joy FM/St. Louis and WayFM.
Benjamin William Hastings (And Then Some) also follows the special 50-track Songwriter Edition that was released in February (listen 
HERE
), which allowed him to dive deeper into his songs' backstories while sharing more deeply about the array of topics from his debut – doubt, authenticity, faith, worship, imposter syndrome, being a husband and father, and ultimately a human. Known for offering honest self-expression and dynamic songwriting, threaded throughout each of his songs is Hastings' uncanny ability to communicate vulnerable and authentic personal truths.
Benjamin William Hastings is a world-traveling worship leader and member of Hillsong UNITED. His writing and vocals are featured on Hillsong UNITED's RIAA® Certified Gold single "So Will I (100 Billion X)" and Hillsong Worship's widely acclaimed "Seasons," and he penned Cory Asbury's No. 1 single "The Father's House," UNITED's "Captain," the church anthem "O Praise The Name (Anástasis)," and Brandon Lake's current No. 1 single "Gratitude," among many others. To date, his songs have been streamed globally more than 750 million times.
Hastings is sharing many of his songs live while on Brandon Lake's Miracle Nights Tour throughout this month and April, while earlier this year he joined Cody Carnes' "God Is Good! Tour." Additional tour plans will soon be announced so be sure to keep the most up-to-date 
HERE
.
Benjamin William Hastings (And Then Some) track listing:
1. Hold Onto Your Hats
2. Feels Like A Blessing (feat. JUDAH.)
3. Dancing With My Shadow
4. Who's Eden?
5. Eden (Isn't It Just Like You?)
6. Not Even Once
7. Giveth
8. The Jesus I Know
9. Homeward
10. A Father's Blessing
11. A Message To My Wife
12. The Someone
13. Boy On The Moon
14. The Pain You Let Me Feel
15. Anyway
16. Only One Response (feat. David Leonard)
17. While I'm In The Wind
18. Enough!?
19. Faith Is
20. Jesus What You Think?
21. Cathedrals Of The Nelder Grove
22. That's The Thing About Praise (feat. Blessing Offor)
23. Anàstasis
24. So Help Me God
25. Glaciers & Rain26. Dragons
27. Seasons
28. Eden (Isn't It Just Like You?) [Acoustic]
29. Faith Is (Acoustic)
30. While I'm In The Wind (Acoustic)
31. A Father's Blessing (Acoustic)
32. Not Even Once (Acoustic)
33. Anyway (Acoustic) (feat. David Leonard)34. Homeward (Acoustic)
35. That's The Thing About Praise (Acoustic)
36. So Help Me God (Acoustic)
37. Eden (Isn't It Just Like You?) [Live]
38. Not Even Once (Live)
39. Anyway (Live)