Hosting "Worship Nights" with capacity crowds in major market venues around the world, Bethel Music, the worship ministry of Redding, CA-based Bethel Church, now offers its first-ever conference, the Heaven Come Conference. The event will be held May 25-27 in Los Angeles' Microsoft Theater and will feature the church's senior leadership team and the Bethel Music recording artist collective along with special guest worship leaders and speakers, all delving into the topic of finding a deeper understanding of "on earth as it is in Heaven."
In Matthew chapter 6, Jesus instructs his disciples to pray, "Our Father who art in Heaven, hallowed be Your name. Your kingdom come, Your will be done, on earth as it is in Heaven." A cornerstone in the Bethel Church community has been the pursuit and experience of what the last phrase of this quoted prayer truly means.
"Join us as we seek His presence and hear the perspectives of kingdom influencers from around the world," invites Sr. Worship Pastors Brian and Jenn Johnson. "Our prayer is that a greater measure of personal revival would stir in your life and that His presence would be powerfully and consistently displayed in your homes, churches and communities. May the limitless reality of Jesus words, 'on earth as it is in Heaven,' unlock new levels of faith, restoration, health, creativity and revelation in your life."
In addition to Brian and Jenn, featured speakers at the conference will include Bethel Church Sr. Leader, Bill Johnson, Sr. Associate Leader Kris Vallotton, Sr. Pastor Eric Johnson, Founder and Co-Leader of Sozo Ministry Dawna De Silva, Prophetic Ministry Director Ben Armstrong, and more.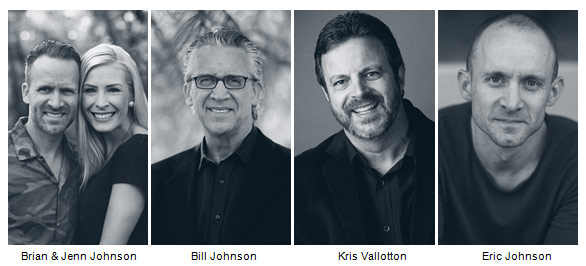 Brian and Jenn are also part of the Bethel Music artist collective that will be leading worship at the Heaven Come Conference. This collective includes Jeremy Riddle, Steffany Gretzinger, Amanda Cook, William Matthews, Jonathan David and Melissa Helser, Matt Stinton, Hunter Thompson, Paul and Hannah McClure, Kalley Heiligenthal, Josh Baldwin and Bethel newcomers Leeland and Cory Asbury. Together this team of artists are known worldwide for anthems like "We Will Not Be Shaken," "One Thing Remains," "This Is Amazing Grace" (an ASCAP "Song of the Year"), "Love Came Down" (featured on American Idol 2012), "Forever," "You Are Good," "You Make Me Brave" (GMA Canada Covenant Awards "Song of the Year") and more. They also have five acclaimed albums that all went to the top of Billboard's Top Christian Albums chart, including We Will Not Be Shaken (2015), which also became the No. 9 bestseller on the overall Billboard Top Albums chart, Amanda Cook's Brave New World (2015), You Make Me Brave (2014), Tides Live (2014) and Tides (2013). Furthermore, Without Words: Synesthesia (2015), The Undoing (2014), by Bethel Music's Steffany Gretzinger, and For The Sake Of The World (2013), all hit No. 2 on the Billboard Top Christian Album's chart. Bethel Music's next major, multi-artist recording, Have It All, releases internationally today (Friday, March 11).
Joining the Bethel Music team for the conference will be such internationally recognized worship leaders as Darlene Zschech and Kari Jobe, as well as noted speaker Havilah Cunnington, and more.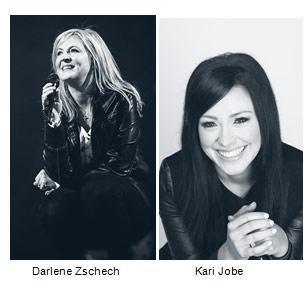 The Heaven Come Conference will be a unique opportunity for some of the 8,000 attendees of Bethel Church's six weekly services in their 1,500-seat Redding location, along with the 350,000-plus people who subscribe to the online stream of the services at www.ibethel.tv, and others around the world who would like to participate, to come together in one venue. Registration for this three-day, two-night event, along with the full schedule, suggested nearby hotels and more information can be found athttps://bethelmusic.com/heaven-come-conference2/.
All the latest Bethel Music album and tour news, chord charts, videos and more resources can be found at Bethel Music,https://bethelmusic.com/have-it-all/, @bethelmusic, http://instagram.com/bethelmusic, www.youtube.com/user/ibethelmusic andwww.facebook.com/bethelmusic, where they have more than 1,367,000 likes.