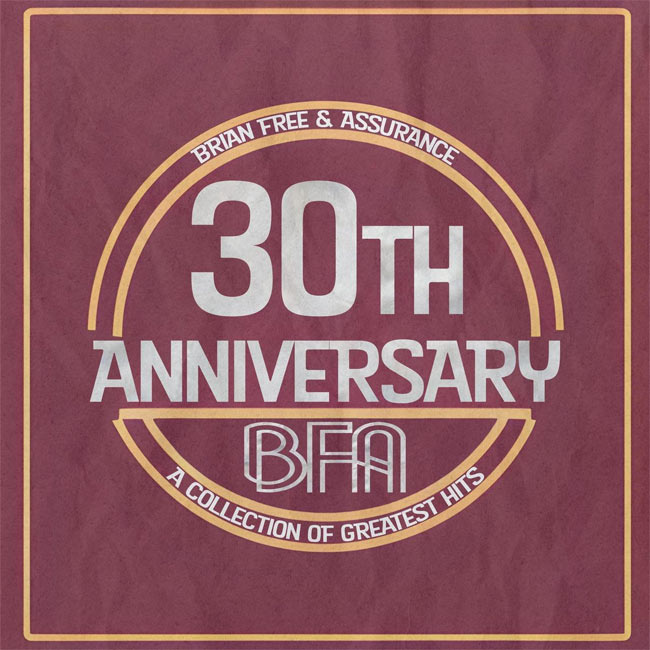 Legendary Southern Gospel Group, Brian Free & Assurance announce the release of their two-disc 30th Anniversary Collection, coming this Friday April 21st. The group will be having a Pandora Southern Gospel station takeover in celebration. They also have support from Apple Music on this release with the launch of an Essentials playlist as well as a re-discover launch from Amazon Music. Click HERE to listen.
The group is led by Brian Free, from Marietta, GA, along with Bill Shivers and Jake Anglin. For 30 years, the group has been successful in sharing the love of Christ with fans and believers all around the world.
Brian Free shares, "It's hard to believe that 30 years have passed since the Lord placed on mine and my wife Pam's heart to begin the ministry of Brian Free And Assurance. Through these years, God has truly blessed us to record many amazing songs. He also blessed us to have some of the greatest singers and men in gospel music to be a part of BFA. It was extremely difficult to just pick 30 songs for this project, because we could have put 30 more and not covered the songs that have made an impact on our lives, as well as many others. As you listen to these songs, I pray that you are blessed by the word of God in song as much as we are. I also would like to thank all the amazing, anointed songwriters that gave us these songs, because without them, we wouldn't have a song to sing. I'm excited to see what God has in store for myself and this ministry in the years to come.thank you all from the bottom of my heart for supporting this ministry. I hope you enjoy this collection of 30 great gospel songs!"
Ed Leonard, President of Daywind Music Group comments, "Brian Free and Assurance are family. Whenever members of your family accomplish something like '30 years in ministry,' you feel such pride and wonder about their achievement, especially when you think of the countless lives they have reached through their music…from the concerts to the radio to the Today Show! We are honored and humbled to work with them and look forward to many more years helping their ministry. For God so loved!"
Make sure to check out Brian Free & Assurance on tour and on the world's largest southern gospel music cruise in 2024. Click HERE for more information.