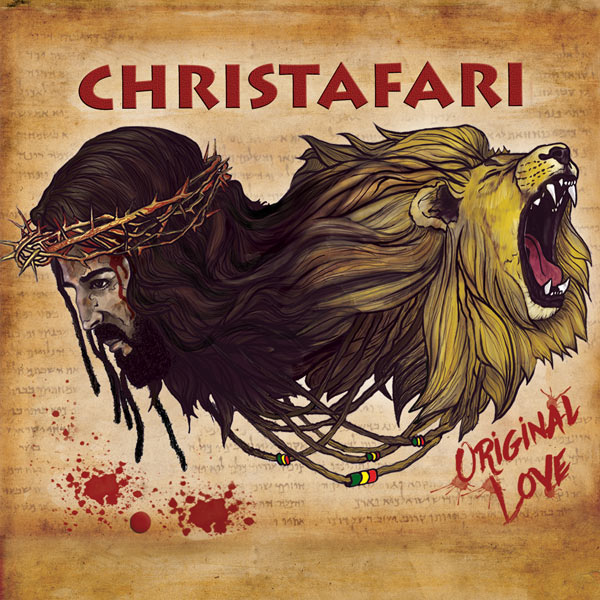 Chart-topping Gospel Reggae pioneers CHRISTAFARI have released a music video for the single, "He Reigns," capturing the band's ministry while touring in Brazil. The band went to extremes to film the video, from performing atop a moving truck in Rio de Janeiro to literally surfing a crowd in São Paulo. 
Watch the "He Reigns" music video here: https://youtu.be/V-HS7KTUBXo
Released in April, their latest studio album, "Original Love" (Lion of Zion Entertainment) is the group's seventh consecutive album to debut at #1 on the Billboard Reggae Albums Chart. After nearly three decades, CHRISTAFARI is the all-time top selling Gospel Reggae act and continues to be a driving force in world music.
CHRISTAFARI kicked off their Central America tour earlier this month with multiple stops in Guatemala, El Salvador and Honduras. The band heads to Brazil in June and continues to tour worldwide for the rest of the year with stops in Europe, Kenya, Uganda, Rwanda, Australia, Papua New Guinea, Solomon Islands, Seychelles, Mauritius, Reunion and the USA. Whether performing for 100,000 in São Luis, or ministering in the most dangerous slum in Rio, CHRISTAFARI preaches the Gospel clearly every single night. They have had the privilege of seeing over 104,000 decisions for Christ since January of this year.
"When it comes to Christafari, this tour, and this video, it's all about the Gospel of Jesus Christ," says Mark Mohr. "Make sure you watch the ending of this video. When you do, you'll realize that sharing this video can actually change someone's eternal destination. How cool is that?"
CHRISTAFARI has performed in 46 states, over 74 nations, at two Olympic Games and a Presidential Inauguration in Washington, D.C. The band has performed at most major reggae and Gospel/CCM festivals with the top artists in the genres, and they've had the privilege of performing at many of the country's most prestigious venues such as L.A.'s Greek Theater, Dodger Stadium and the steps of the United States Capitol before a crowd of 500,000. The band has been featured on The 700 Club, CNN, MTV, MTV Brazil, ABC, TBN, JUCE TV, BET, TBS and many more. Their music is even featured in the current curriculum taught at Carnegie Hall.
"Original Love" is available now at GospelReggae.com, Amazon, iTunes, Spotify, Google Play and everywhere music is streamed or sold.
For more information, visit www.CHRISTAFARI.com.