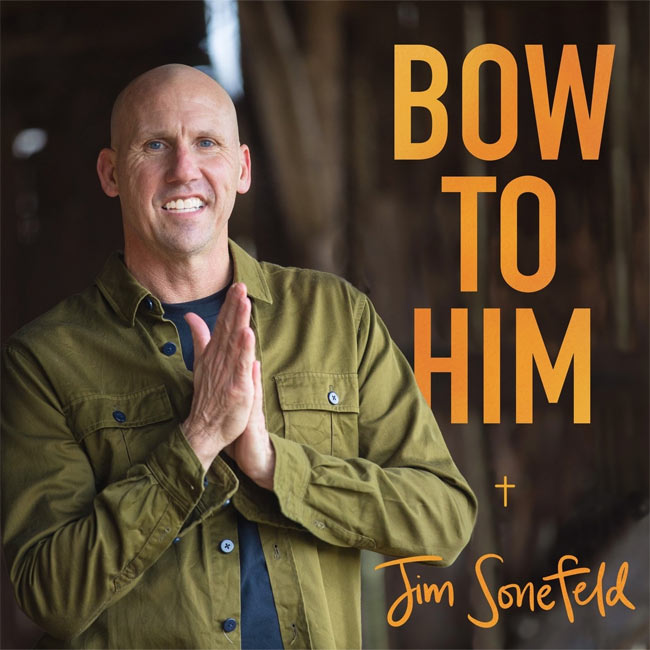 GRAMMY® Award-Winning songwriter 
Jim (Soni) Sonefeld
 is set to release the leading single entitled "Bow To Him" off his upcoming EP 
Remember Tomorrow
 this Friday, March 25, 2022 (with distribution from Vere/ADA). The song, written by Sonefeld, is a testament to the grace he found through his faith after battles with addiction. After years of struggles with drugs and alcohol, the Hootie & the Blowfish drummer found a sober mind and clarity through a newfound spritual path. "Bow To Him," along with the rest of the EP, shares Sonefeld's powerful story through his highly-acclaimed songwriting and artistry. Sonefeld commented on "Bow To Him" saying it, "celebrates a full submission to love." 
Click here
 to view a full interview with Jim Sonefeld regarding the inspiration behind "Bow To Him."
The forthcoming EP is expected in July and will be released shortly after Sonefeld's debut as a published author. The prolific musician and songwriter will be releasing his first book entitled 
Swimming with the Blowfish: Hootie, Healing, and One Hell of a Ride
 on June 28, 2022. The memoir will recount the rise, fall, and rebirth of one of the top-selling rock bands of all time while also detailing Sonefeld's redeeming journey from addiction. 
Click here
 to pre-order the book now.
Head of Vere Music and past Hootie & the Blowfish manager, Rusty Harmon, commented on the release saying, "I began managing Hootie & the Blowfish in 1990 and throughly enjoyed my time with the band. That time included a lot of the growth, pain, love, and memories that Jim speaks of in his new book. I am thrilled to have the opportunity to come full circle and once again work with Jim, this time as his label. I am proud of his journey and love his music."
About Jim Sonefeld
Jim "Soni" Sonefeld has had a prolific career spanning from touring musician in one of the top-selling rock bands of all time, to award-winning songwriter, to solo artist. As Sonefeld gears up to release his fourth faith-inspired EP, Remember Tomorrow, he'll be adding the title of author to his list of achievements. His memoir, "Swimming With The Blowfish – Hootie, Healing, and One Hell of a Ride," published by Diversion Books, will be released in late June of 2022.
The Hootie & the Blowfish drummer grew up dreaming more of sporting victories than becoming a successful musician, but after that dream came to a close, he immediately began writing songs, performing, and chasing a music dream. The first Hootie & the Blowfish single, "Hold My Hand," a tune Sonefeld brought to the band early on, helped thrust the band into its great success, and likewise showcases his songwriting ability. In the years to follow, the band would record six more studio albums and receive numerous awards, among them, two GRAMMYS®.
In the early 2000s Sonefeld began relying on drugs and alcohol to feed an emptiness growing inside of him and would struggle to control his substance use. It wasn't until late 2004 that he finally accepted he was powerless over drugs and alcohol. It was there he made a turn that would save his life and eventually alter his spiritual path. With a sober mind and new clarity, he began writing about his transcendent experience and the journey into healthier, happier living.