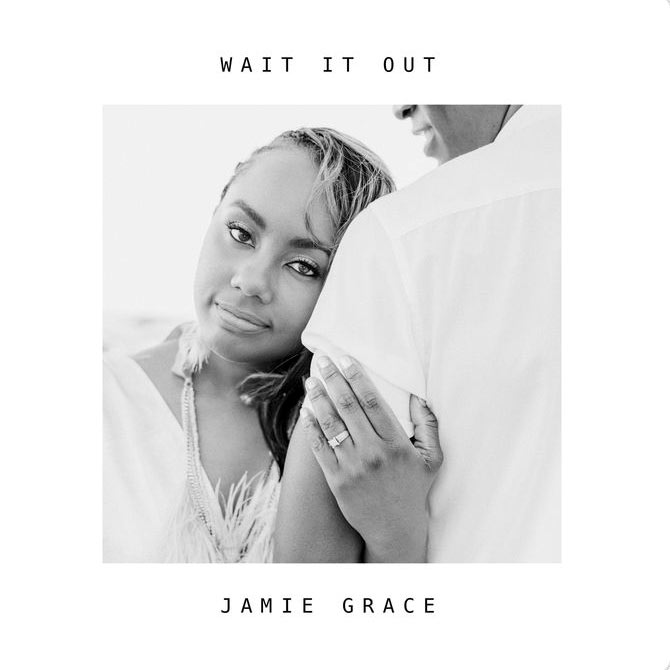 To say it has been a busy and exciting 2018 so for Jamie Grace is an understatement. The beloved pop princess extraordinaire released new music, celebrated International Women's Day with YouTube, and then married Aaron Collins. It's been a whirlwind of joy and happiness.
Jamie shared details and photos of her wedding day exclusively with People magazine. Click here to view the exclusive feature.
Today, Jamie released the song, "Wait It Out." Jamie says, "I wrote this song about Aaron nearly 4 years ago…I hadn't met him yet! And I had no idea when I would. I knew that I would someday fall in love and wanted to write a song that could hold my heart until then. I was sitting on the couch in my room playing the same three notes over and over and randomly starting to sing, "all the girls with no ring on their hand, gonna… wait it out cause we can, yes we can…" As I wrote the song, the lyrics started off as a fun melody to sing but gradually became a source of confidence. My sister had been married for a few years and I wanted to write about how I was happy for her, desired to be married someday, but wanted to celebrate my "singlehood" and never settle for less. For years I hoped to release this song but somehow it never worked out. I would play it for friends and even sometimes on tour but it never made it to an album. When I got engaged, I was nervous that releasing a song about being single wouldn't make sense, but I knew that either way I wanted to have it for myself. A few weeks before the wedding, my (now husband) Aaron and I went to the studio to re-record my vocals. Contrary to the upbeat music and heavy bass line, I almost started crying the second I started singing. While I wrote this song about being single, nothing on this Earth has brought me greater joy than marrying Aaron. I've always sang "Wait it Out" with confidence that my "singlehood" was worth celebrating and my husband would be worth waiting for. Yet somehow, being married to the guy of my dreams and singing "Wait It Out" is the icing on the cake I didn't know I needed."
The song has quickly resonated with audiences and programmers alike, even being added to three Spotify playlists on the day of release: Going Together, Pop For Life and New Music Friday Christian.
Jamie Grace's latest release, 91, is available online through digital retailers.