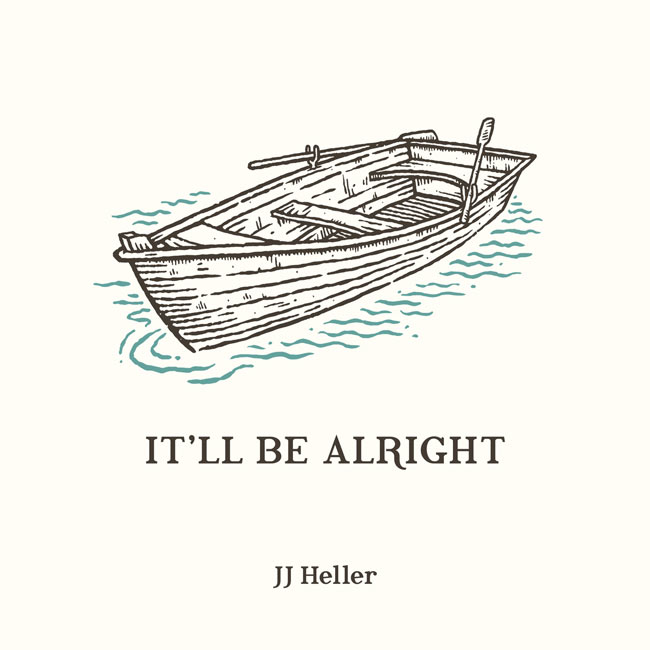 Songstress 

JJ Heller

 released a brand-new single, "It'll Be Alright," available today. Inspired by her own relationship with her husband of 15 years, Dave Heller, the song describes the richness experienced in lasting relationship versus the temporary affection often chased in popular movies and music of today. To listen to "It'll Be Alright," click here.
"I love romantic movies. The funny thing about them is they end right when the characters finally get together. The happy ending of the movie is very beginning of the relationship, and as a viewer it leaves me feeling all the feels," said Heller. "At the beginning of every relationship, the feelings of infatuation are front and center, and all we want to do is cuddle or daydream about cuddling. Truly loving someone means being willing to stick around and work on the relationship even when you don't feel like it."
"It'll Be Alright" follows the release "Big Love, Small Moments," focusing on embracing the beauty in every moment big or small. The song has already been added to 27 Spotify curated playlists, garnering over 271 thousand streams on Spotify alone since its release. The complementing music video has continued to impact fans, receiving an 
outpouring of support on social media
. Heller began releasing monthly singles in Apr. 2017 that together have amassed over 8.5 million combined streams to date. The songstress will continue to announce a brand-new song on the first Friday of each month in 2019.
JJ Heller's latest, 
I Dream Of You (Vol. II)
 is 
available now
. Appealing to parent and child alike, the stirring 15-song collection of timeless covers and lullabies is comprised of songs from the 50's through today including favorites like "Here Comes the Sun," "Bridge Over Troubled Water," "Edelweiss" and more, along with three brand-new originals. Birthed out of Heller's own desire as a mother of two came 
I Dream Of You (Vol. II)
, medicinal music that crosses generational boundaries, with messages of truth, hope and love woven throughout each track.
To listen to 
I Dream of You (Vol. II) 
click 
HERE
.