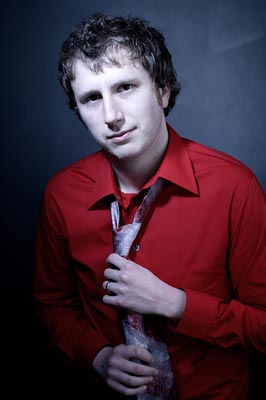 "ANGELS and DRUMS," the original song performed in a Bollywood style music video that is featured in the end credits of the motion picture "BELIEVE" (in theatres now), releases to fans nationwide today. After making its radio debut on Dec. 8 on 101.9 BOOST FM in St. Louis, Mo., the song will receive airplay on Hip Hop and CHR format station around the country this holiday season.  The single is currently available for free download at www.believe.film, alongside the "ANGELS and DRUMS" music video premiere and custom video game App.
Written by Aaron Cole, John Reuben, Seth Earnest and Adrian Walther, the fist-pumping, hip-hop track features special performances by Gotee breakout artist/actor Aaron Cole, veteran singer John Reuben and lead actor, Issac Ryan Brown. The all-star cast, along with the film's producers, teamed up with The Salvation Army to encourage audiences to make a difference in their local communities this season. More information about the partnership can be found here.
"The purpose of the song was to create an intentional call-to-action response to the true meaning of 'BELIEVE,'" says Producer Mark Popadic. "We teamed up with Director Carl Diebold to create a music video that makes the credit roll larger than life. It makes you want to get up and dance as you celebrate the powerful message of the film."
In conjunction with the audio and video release for "ANGELS and DRUMS," an 8-Bit themed "BELIEVE" video game is also now available for free download on iTunes. Reminiscent of old school Mario Brothers, the App simultaneously promotes the film and charity efforts of The Salvation Army, making it a first of its kind. Check out the commercial here!
"I believe that we have created an addictive gaming experience that engages users in a meaningful way and connects them with the movie, the song, and giving back as a call to action through The Salvation Army," says Phil Earnest, game developer, TINYDev Studio. "Our game is just another fun way to get excited about giving to #REDKETTLEREASON this year!"
"BELIEVE," written, directed and produced by Billy Dickson, ASC ("One Tree Hill," "Ally McBeal"), opened in select theatres nationwide Dec. 2, 2016 through Smith Global Media and Power of 3 Entertainment, and is the debut theatrical release under the joint venture. The film features powerful performances by an ensemble cast including lead Actor/Executive Producer Ryan O'Quinn ("Dad Dudes," "Alias"), Issac Ryan Brown ("Blackish"), Shawnee Smith ("Anger Management," "Grace Unplugged,"), Danielle Nicolet ("Central Intelligence," "The Flash"), David DeLuise ("Wizards of Waverly Place," "3rd Rock from the Sun") andKevin Sizemore ("Fear The Walking Dead: Flight 462," "Woodlawn") who also serves as producer.