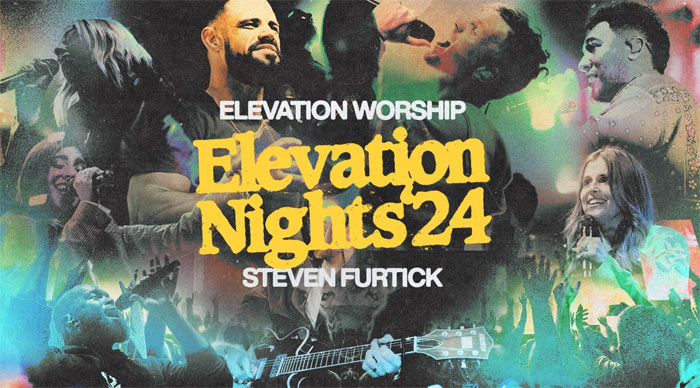 Premier Productions and Elevation Church announce Elevation Nights '24 with Elevation Worship and Steven Furtick kicking off February 20, 2024 in Hershey, PA. The eight-city tour is a full worship experience as Steven Furtick preaches and Elevation Worship leads some of their hit songs including "Same God," "Graves Into Gardens," "RATTLE!," "Do It Again," "The Blessing," "Praise" and others.
"We've brought Elevation Nights to cities all over the country these last few years, and I can say confidently it's one of my favorite things we do as a ministry," said Chris Brown of Elevation Worship. "We're excited to bring Elevation Nights back with a fresh energy and anticipation for what God can do when we gather in His presence."
"Coming off of the largest Elevation Nights to date, we are excited to go back out again in 2024. We're also excited to visit some cities for the first time ever including Hershey, Bridgeport, Philadelphia, and Belmont Park," said Jonathan Roberts, VP of Global Touring, Premier Productions.
Patrons can sign up now at elevationnights.com to get their tickets first during the pre-sale on Wednesday, October 18th. Tickets on sale to the public on October 20th.
ELEVATION NIGHTS '24 TOUR