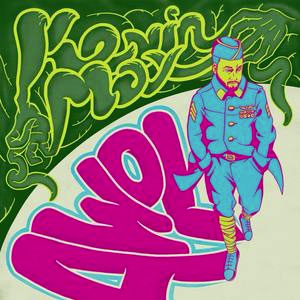 Kevin Max is raising support to finish his new album AWOL, with the first half immediately available for download with pre-orders. AWOL is produced by Kieran Kelly and features guests including Andy Rourke of The Smiths and members of the band Passenger. AWOL will feature at least 12 tracks, and PledgeMusic packages include custom vinyl, CDs and other merchandise.
Kevin's announcement on the PledgeMusic Campaign page reads:
"AWOL is the 13th studio album by Grammy award winning vocalist and songwriter Kevin Max. The first side of the album was recorded in NYC-Queens in the fall of 2017.
This Immediate download features the first 7 tracks written and recorded by Max and his producer Kieran Kelly. The studio players feature iconic bass player Andy Rourke of The Smiths and drummer Matt Johnson of the St. Vincent band, as well as members of the band Passenger. Max states, 'This album is probably the most anglophile centric album of my career, & is about paying homage to my heroes as well as creating songs that cannot be defined by a genre. The songs range from anthems of non-conformity to gothic romantic tales of adventure.'
Help Kevin Max & Co finish the second side of the album at the Buddy Project Studio in NYC by pledging for exclusives and the finished album. If you are a fan of brit rock, new wave or electro synth this will be an album you will want to add to your collection without hesitating. If you are a fan of Kevin Max and understand the canon of work that he has created up to this point, you will know that without a doubt this music will be quality and cutting edge. Here we go, lets all go AWOL!!!!"