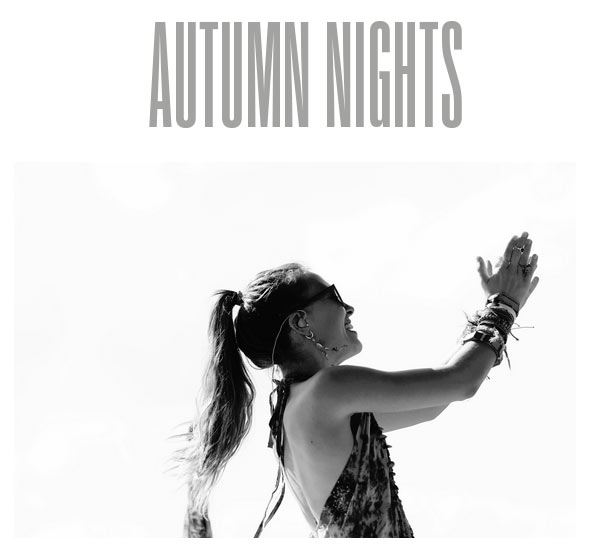 With the worldwide pandemic haulting most tours and causing artists to have to rethink how live performances are done, Lauren Daigle is making the best of it by launching a series of outdoor shows she's calling "Autumn Nights." Check out the announcement below:
"I'm so excited to announce that LIVE music is BACK with AUTUMN NIGHTS!!
For 2 nights, I invite you to bring your lawn chairs, blankets, friends and family members to enjoy the show from your own socially-distanced parking space! We are transforming a field into a live music venue and I can't wait to perform for you again!
9/24 Rogersville, MO (LINK)
9/25 Hutchinson, KS (LINK)
This is going to be an amazing night! I can't WAIT to see you!!"
If you have questions about the show, check out some FAQs below:
HOW MANY PEOPLE ARE ALLOWED IN EACH VEHICLE?
Tickets include two (2) people per vehicle, but guests can purchase a "per person add-on" for additional passengers (max. 8 per space); if your vehicle has room for more passengers, contact the ticketing support team at platformtickets.com for additional details.
To grab one of the best spaces, a limited number of VIP tickets are available to get you closest to the stage.
DO I HAVE TO STAY IN MY VEHICLE DURING THE SHOW?
No! You will be allowed to watch the show from outside the vehicle, but will be required to sit between your vehicle and the stage within your designated parking space. Parking spaces have been set up to allow for space for lawn chairs, blankets, etc.
WILL YOU BE THERE OR IS THIS A SIMULCAST EVENT?
Yes!! I will be performing LIVE and IN PERSON (just like a normal show).
ARE KIDS ALLOWED?
Absolutely! Kids are allowed and all kids under 4 are FREE.
ARE PARKING SPACES ASSIGNED?
No. Tickets are General Admission and will not be assigned prior to arrival. Upon arrival, attendants will assign you a space and direct you for parking. For those fans looking to get as close as possible, a limited number of VIP tickets are available and include the best spaces in the lot closest to the stage. Spaces cannot be saved or reserved for groups.
WHAT SHOULD I BRING WITH ME? 
Get out of your car and enjoy the show! Bring your lawn chairs, blankets, sunscreen, and coolers!
You can also bring your truck or SUV and drop the tailgate!