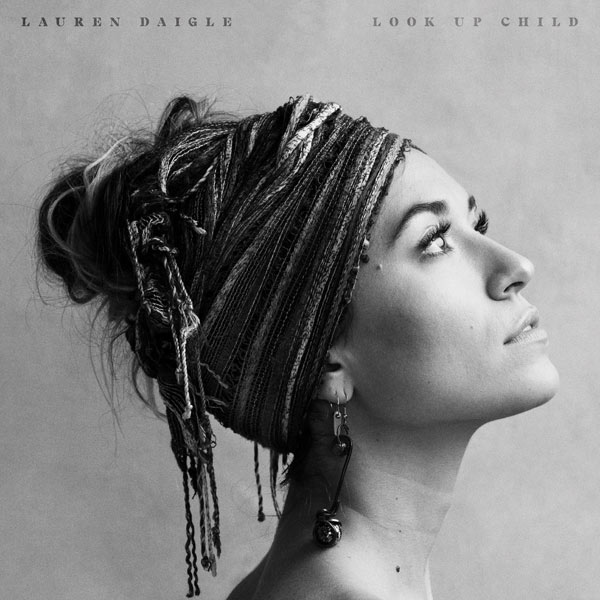 Two-time GRAMMY Award nominee Lauren Daigle has revealed new details about her much anticipated album, Look Up Child, including the official track listing and a very special lyric video for "You Say."  An additional preview from the ambitious 12 track album, "Still Rolling Stones," has been released and can be heard here: https://bit.ly/2M9NejD  The soulful track shows just how hard Lauren pushed herself on this album, inciting catharsis in bluesy vocal runs, shuddering soul, and pure lyricism. 
Last month, Lauren debuted the first single from Look Up Child, "You Say," which reached No. 2 on the all genre iTunes chart and debuted at No. 5 on the Billboard all genre digital songs chart.  It entered Billboard's Hot 100 (all genre) Chart at No. 43, her highest debut to date. The video has received over 8 million views since its release.
"Creating Look Up Child allowed me to re-discover what I love about music and cemented my resolve that this is what I am meant to do with my life" shares Lauren. "I put so much in to this record and I hope it shows."
For Look Up Child, Lauren worked with co-collaborators Jason Ingram and Paul Mabury to create a piece of work that she describes as a return to basics.  Live musicians and a string section were added to preserve the integrity of the sound and ensure that everything would be real – nothing synthetic or manufactured.  The title track "Look Up Child" encourages youthful whimsy with a soulful plea. Elsewhere, "This Girl" brings her back to a trying period and offers an assuring "reminder that I can't ever lose who I am." A centerpiece of the tracklisting, "Rescue" stretches from sparse piano into a choir-backed refrain, "I will rescue you." Meanwhile, the closer "Turn Your Eyes" concludes on a jazzy slow burn whose embers glimmer with charisma and charm.
Look Up Child Track listing:
Still Rolling Stones
Rescue
This Girl
Your Wings
You Say
Everything
Love Like This
Look Up Child
Losing My Religion
Remember
Rebel Heart
Inevitable
Turn Your Eyes Upon Jesus
Lauren will embark on her first headlining theatre tour in support of Look Up Child on September 27th.  Presented by Food for the Hungry, the tour will kick off in Cincinnati and makes 18 stops before wrapping in Jackson, MS on October 28th.  Every ticket purchase will come with a copy of Look Up Child.  A list of tour dates and tickets are available here: https://laurendaigle.com/tour/
Lauren Daigle is a two-time Billboard Music Award winner, a two-time Grammy nominee and an American Music Award winner. With a voice that is both smoky and sweet, Daigle has forged a unique sound that is reminiscent of the soulful, heart-in-throat vulnerability of Adele mixed with the raw power of Amy Winehouse. Her ability to connect with her audience has captured critical acclaim and recognition as the fastest-selling new artist for her genre of the last decade.  Her debut album, How Can It Be, has been certified platinum by the RIAA and has produced three certified Gold singles.
Connect with Lauren:
Website // Facebook // Instagram // Twitter // Youtube