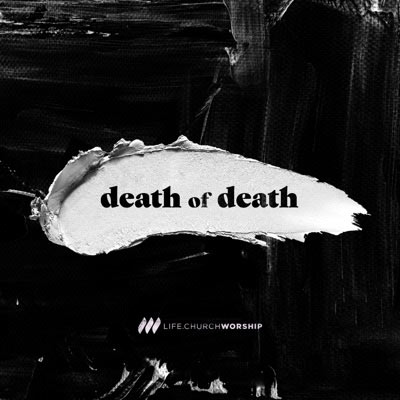 Today, Life.Church Worship, which recently signed with the LA-based label DREAM Records, launched the pre-order for a brand-new EP. The Death of Death EP was written by worship pastors from Life.Church as celebration the promises of God.
"Our hope is that when people listen to these songs, they're reminded of the victory we have in Christ," said JT Murrell, who oversees worship and album production at Life.Church. "We no longer have to fear death because we have eternal life through Jesus. His sacrifice meant the end of death."
The full EP for Death of Death releases Friday, May 3. With the pre-order, listeners will instantly receive the single "Death of Death."
"We are absolutely thrilled to welcome Life.Church Worship to our DREAM family," said Lance Brown, GM & Partner of DREAM Label Group & Publishing. "We admire their spirit of worship, songwriting culture and passion for the Lord. They bring a new energy to our team, and we are honored to share their vision to reach people around the world for Christ through their music."
In 2018, DREAM Records signed Switch, which is a collective of Life.Church worship pastors focused on creating a modern sound that's influenced by Top 40 music. In the 10 weeks since its release, Switch's debut single "Symphony (feat. Dillon Chase)" has been streamed 4 million times and is currently No. 2 on the Billboard Christian Hot AC/CHR chart, No. 1 on the Hot CHR chart, No. 17 on the Billboard Christian AC Monitored chart, No. 18 on the Billboard Christian AC Indicator chart and No. 16 on the Billboard National Audience chart.
Check out their track "Death of Death":
Death of Death track listing:
All Glory
God So Good
Where The Spirit of the Lord Is.
Death of Death
Reprise – Death of Death
Connect with Life.Church:
Website | Facebook | Instagram | YouTube