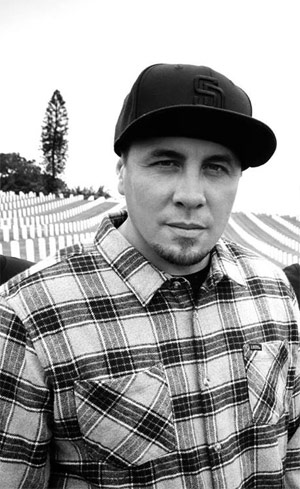 Sonny Sandoval, lead singer of the multi-platinum selling rock band P.O.D. was awarded the 2017 BrinerImpact Award at a ceremony at the Biola Media Conference held on the 21st Century Fox lot. The award is given annually to recognize those who have made significant contributions in the world of media. Sandoval is the second rock musician to be honored with the award which since its inception in 2001.
Sandoval joins a group of well-known past recipients including former Disney Films President Mark Zoradi, Star Wars producer Howard Kazanjian, VeggieTales creator Phil Vischer, Lou Carlozo, former Chicago Tribune Editor, X-Men producer Ralph Winter and others.
The award was created in honor of author and Emmy award winning television producer Bob Briner, best known for his book, "Roaring Lambs," which encouraged greater participation among people of faith in the arts and media.
"Sonny has lived Bob's ideals in the field of rock music," said Mark Joseph, co-creator of the Briner Award. "He's a great example to young people of how far hard work and a commitment to excellence can take you."
"I know Bob would be pleased to have a man of Sonny's accomplishments receiving this award," noted Briner's widow Marty who also serves on the awards committee. "But more importantly he'd be proud of the kind of character Sonny so obviously exhibits."
The award is given in association with Biola University, MJM Entertainment Group and the Briner Institute and nominees are selected by a group of Briner's friends including Joseph, Briner's widow Marty, journalist Terry Mattingly, Barry Landis and recording artist Charlie Peacock.