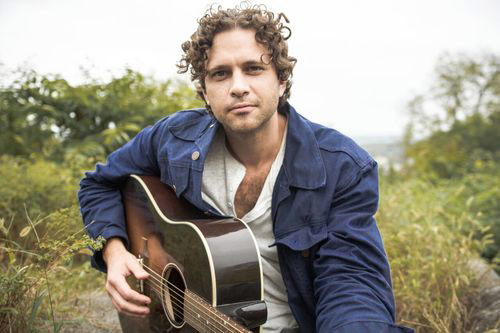 On November 13th, Phillip LaRue released his solo album, You, through Razor & Tie. Today, LaRue is sharing a new lyric video for his song "When I See You," which premiered with Yahoo! Music. A deeply personal track for the Nashville-based songwriter, LaRue was moved to write the song in honor of his sister who has Cerebral Palsy. In his own words, "'When I See You' is my attempt to applaud her for her courage and to let her know how I see her despite how others may view her. In her weakness she has become my strength and despite the fact that she can't walk she's taught me how to run."
Watch: Phillip Larue – "When I See You"
Phillip LaRue's new solo album You debuted as an exclusive stream on CBS News. LaRue draws from vivid personal memories and family connections to create the album's 10 soulful tracks, each resonating with his own personal story and striking lyrical craftsmanship. The individuals closest to LaRue populate the album, from the shimmering acoustic guitar of "Sweet Love" that paints a vivid picture of Phillip's bond with his infant son, to the plaintive orchestration of "Diane", which reflects on his grandmother's struggle with dementia.
The music video for his single "Memories" first debuted on Idolator, who remarked that the song is "completely weighted with heartfelt emotion, and the video takes that to new heights." The soaring track "Lighthouse" later debuted on Popmatters.
LaRue has solidified himself as an in-demand songwriter over the course of the past decade. He co-wrote the #1 gold-certified hit "Whiskey In My Water" for Tyler Farr, and his music has received high-profile placements on programs such as Nashville, The Vampire Diaries, and Pretty Little Liars.
"I truly think the best songs on the planet either come from a place of great joy or great pain and I had the time to make sure I didn't compromise this belief," LaRue tells CBS News. "This album was a labor of love for myself and my producer and friend Gabe Scott. We treated each song individually and tried our best to honor the lyric over production."
Facebook – https://www.facebook.com/philliplarue
Twitter – https://twitter.com/Philliplarue
Instagram – https://instagram.com/philliplarue/