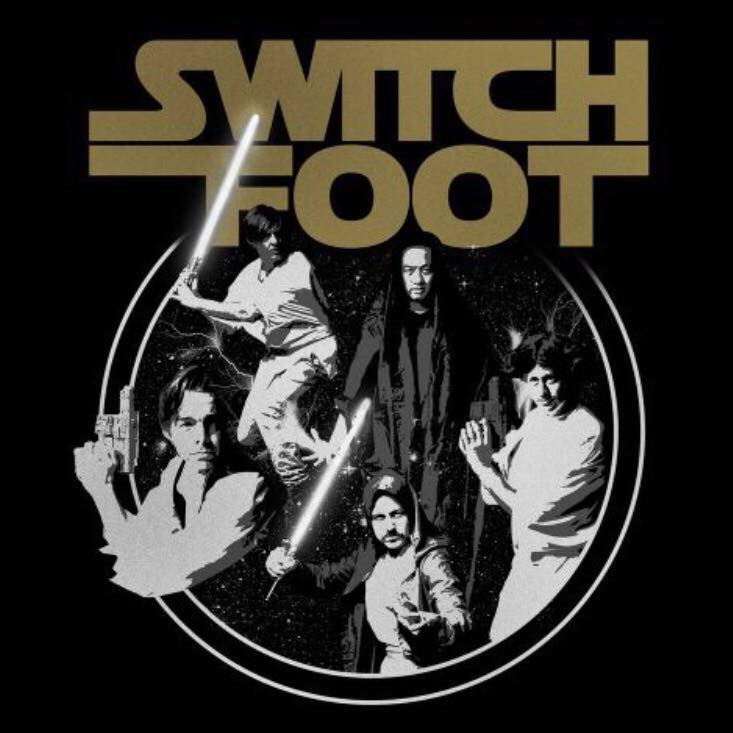 In honor of Star Wars Day Switchfoot recorded a rocking medley of the Imperial March and the Star Wars Theme Song while donning Star Wars costumes. This video features guitarrist Drew Shirley as a Han Solo, keyboardist Jerome Fontamillas as the Emporer, drummer Chad Butler as Obi-Wan, bassist Tim Foreman as Pricess Leia, and vocalist Jon Foreman as Luke Skywalker. It's over-the-top and completely hilarious. Check it out below!
The band is currently selling a limited edition posters and "The Foot Awakens" T-Shirts, available on their Merch Page for one day only. They also created a bunch of entertaining "May The 4th Be With U" GIFs. Below are a few of them, and you can view the rest here.
Switchfoot is currently on tour in Europe, and gearing up for a headlining tour with Lighthouse starting in July. They also have their 13th annual Bro-AM Beach Fest, an event that is free to all, in their home state of California. Check out Switchfoot's 2017 Tour Dates to see if they are coming to a city near you!