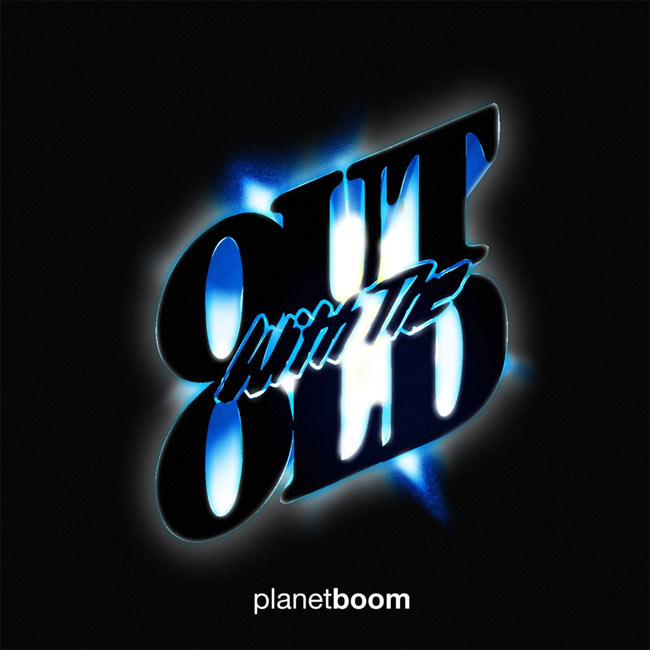 The dynamic, multicultural youth ministry of Planetshakers Church, planetboom, releases "Out With The Old – Live At Boom Camp" today (April 21) to digital and streaming outlets globally from Venture3Media (V3M) via https://planetboom.streamlink.to/outwiththeold.
Produced by creative director Josh Ham and written by Ham and Noah Walker, "Out With The Old" was filmed live at Boom Camp 2022 in Melbourne, Australia.
"This song is a 2 Corinthians 5:17 declaration that anyone who belongs to Christ is a new creation; leaving the old life behind and stepping into the new that God has for us!" exclaims planetboom.
Woah, I'm ready for it
Woah, only You can do it
Out with the old
Cos You're making me new
Woah, I'm ready for it
("Out With The Old" chorus)
The new single follows the release of planetboom's acclaimed You, Me, The Church, That's Us album that captures planetboom's unique and eclectic sonic identity. The dynamic recordings range from big, broad statements about the church family to intimate, personal moments between individuals and God.
Earlier this year, the band also launched Vol. 2 of its Youth Group Foyer Vibes resources that are designed to carry the energy and excitement of pre-church-service anticipation with a relatable sound while setting an atmosphere of spiritual breakthrough and expectation.
For all the latest planetboom news, music, conferences and resources, go to www.planetshakers.com/planetboom, Facebook, YouTube, Spotify and Instagram.
Additional resources to equip other youth groups around the world with podcasts, blog posts, devotionals, song multitracks and more are available at www.planetshakers.com/church/planetboom-youth/planetboom-resource.
About planetboom:
The youth movement of Planetshakers Ministries, planetboom exists to empower the next generation to win their generation; to bind diverse groups of young people together to carry forward the legacy of raw, powerful and personal faith. Its diverse youth culture represents at least 60 nationalities and translates the mission of Planetshakers Church into music that creates a unique space for an international audience to find an intimate sense of belonging as part of the church family.
Embodying the next generation, planetboom is passionate about encountering God and seeking His presence. Its young musicians, songwriters and vocalists lead thousands of teenagers in breakthrough praise and worship every week. Relentless in their pursuit of God, they seek to change the culture around them through a new sound of praise and worship that is both relevant and powerful. Along with Youth Group Foyer Vibes, Vol. 1 and Vol. 2, planetboom released You, Me, The Church, That's Us last year, JC Squad in 2021, and in 2019 launched its acclaimed full-length debut, companion book and audiobook, all entitled Jesus Over Everything.