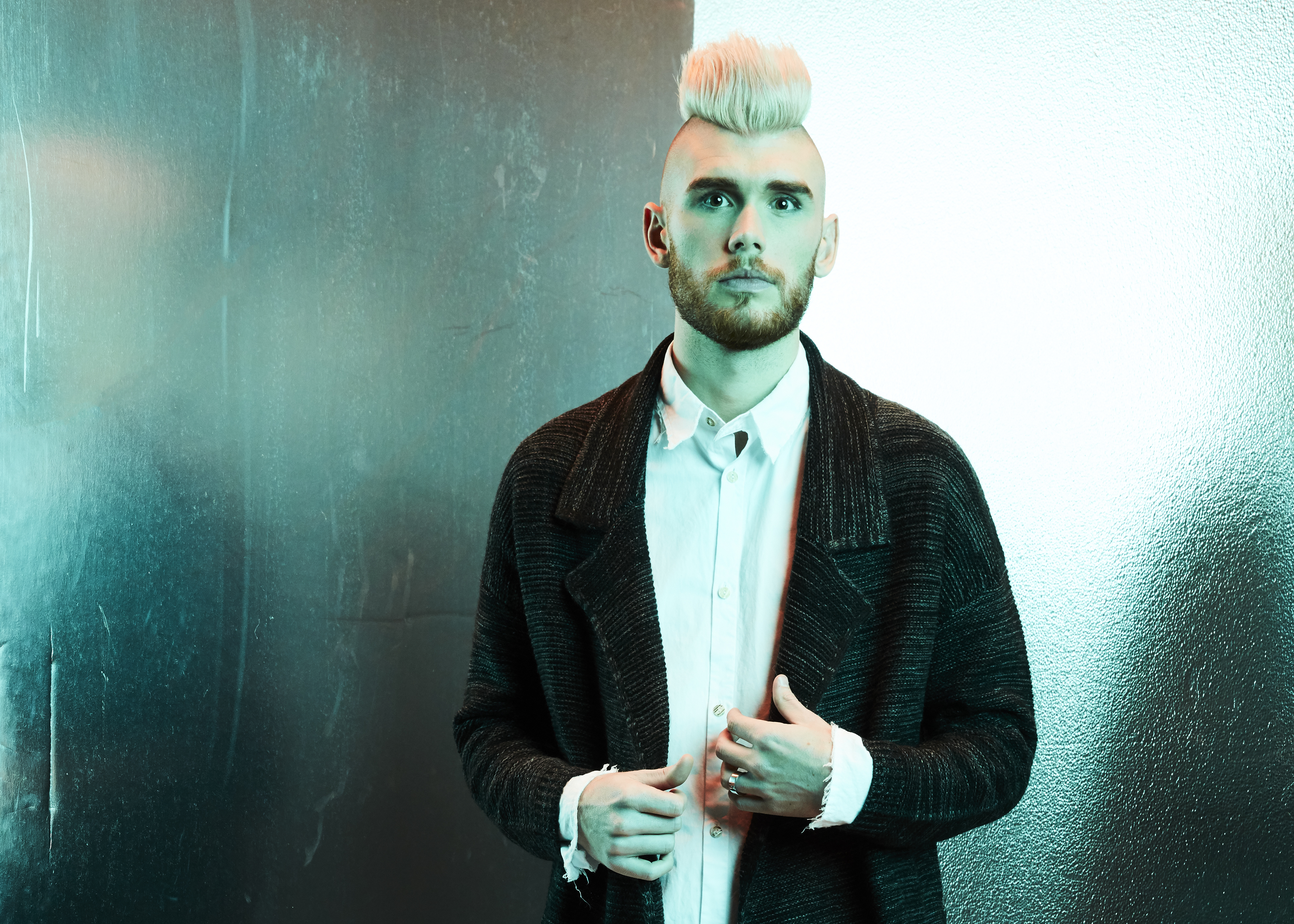 We're living in a world that will gladly define us…if we let it. In fact, society is so good at lavishing us with worth, it feels counter-cultural to look to a higher power to tell us who we truly are. After all, magazines, movies and social media are all experts in that arena. If we're not careful, we can allow Hollywood, or our Instagram feeds, to characterize us. Yet the Creator of our very DNA never intended for anyone or anything else other than Himself to label us. It's a message Colton Dixon feels is significant for today, and it's the hope he's staking his life on, in song, through his third studio release, Identity (Capitol CMG).
It would be easy for Dixon to allow his success to become his identity. Since placing in the top seven during "American Idol's" eleventh season, he's performed for more than 1 million fans across the country on high-profile tours with TobyMac, Third Day and Britt Nicole, as well as on the annual multi-artist Winter Jam Tour Spectacular. His 2013 debut, A Messenger, set the record for biggest first-week sales by a new solo Christian act and became the No. 1 selling album by a Christian artist that year. His sophomore effort, Anchor, generated the most-played Hot AC single of 2014, "More of You," and chart-topper "Through All of It." In addition, Dixon has garnered two GMA Dove Awards and multiple K-LOVE Fan Award nominations. He's also an official Steinway & Sons artist, joining the ranks of legendary performers like Harry Connick, Jr., and Billy Joel.
Yes, Dixon could let his public platform and a myriad of accolades call the shots. Yet, instead, he chooses to find his identity solely in Christ. "The only thing that's going to really satisfy you is the Lord, and He's the only thing that will continue to blow your mind as you live your life," the singer says. "He will always exceed your expectations, always."
It was an exploration of identity—where we find it, how we measure it, and who we look to for it—that drove the thematic direction for Dixon's latest album.
"I was just looking at my life and asking how do I measure my success?" he shares. "Am I measuring it in the paycheck at the end of the day? Am I measuring it in how many people are in the audience? Am I measuring it in how many records I've sold, how big my house is, what car I'm driving? And that's the norm. It's a never-ending cycle, and you're never going to be happy or satisfied."
It would also be natural for Dixon to find his identity in his marriage. Since marrying Annie in early 2016, Dixon has been learning to navigate his first year as a newlywed, while touring and recording a new album. Regardless, he doesn't look to his relationship with his wife to define him; yet Annie's mark on his life is woven into the fabric of Identity. If anything, marriage has profoundly impacted Dixon's relationship with the Lord and has challenged his point of view as a Christ follower.  "I'm coming at my career from a different perspective now," he maintains. "Getting married, it completely changes everything—the way I think, or the way I should think. Every morning, my
wife and I wake up, and it's a new opportunity to serve the other person. I now try to ask, 'How can I serve you today?' It's something I don't do near enough, but what would life be like if we did that every day?"
He admits that in the me-centered culture we live in, it can be challenging to maintain a servant-hearted mentality. He sees so many believers claim the gospel, yet cave to the world's status quo for the sake of popularity. "Even amongst the Church, we're trying to be the coolest thing, and sometimes we bend Scripture to meet our need. It can be a scary thing," Dixon offers. "There are a couple songs I just want to challenge all of us — 'Identity' being one of them."
Not only does Dixon tackle some formative truths on Identity, he also ventures into new sonic territory. L.A.-based producers Adam Watts and Gannin Arnold (known collectively as Broken City) co-wrote and helmed nearly half of Identity's 17 tracks. "They really helped define this new sound for the record," Dixon says. In addition, Seth Mosley (for KING & COUNTRY), Tommee Profitt (NF), Tedd T. (TobyMac) and Colby Wedgeworth (Jordan Feliz) each produced tracks. While his previous two releases have focused on alt-rock juggernauts and expansive ballads, Identity reveals synth-infused, aggressive pop that's as danceable as it is substantial. Perhaps it's the influence of marriage or simply Dixon's varied experiences on the road, but this collection of songs feels more mature in stature.  "I definitely deal with some topics that might be hard to hear," Dixon shares. "I want fans to feel motivated and encouraged, but I want these songs to challenge them and make them think about their own lives."
The album is intentionally divided into three sections—mind, body and spirit—each one separated by an instrumental, cinematic interlude. THE MIND delves into the way our thoughts direct our actions and control the way we see ourselves. Lead radio single "All That Matters" rests on a pop-heavy, arena-size chorus that boasts of God's constant faithfulness in our lives. "It's such a great reminder that no matter what you're going through, we have a God who's there, and you matter to Him," Dixon says, pointing to the line that namedrops the album's title: "Your love is my identity." The vibrant "Technicolor" inspires believers to look at life through God's eyes and see the
spectrum of hues He's painting all around us. "It's just about experiencing a little bit of heaven while we're here on earth," Dixon explains.  THE BODY explores our humanity and how we are fearfully and wonderfully made in the image of God. THE SPIRIT provides moments of contemplation and peaceful reflection. Standout track "The Other Side" celebrates life after death in a nod to Annie's younger brother, who passed away five years ago following a tragic accident. "I was in bed one night, and I remember getting the lyrics to the chorus just downloaded into my brain," Dixon says of the song's inception. "I wrote it down in my phone, and then I just sang it. I sang the chorus, and I looked over and my wife was crying. Then I started crying, and we couldn't really explain what was happening.
"Whether you believe in the Lord or not, this life is temporary. You're going to die unless Jesus comes back. I wanted to shed some light on a topic that people are kind of scared to talk about… I wanted to paint a picture of what death normally looks like and then what it should look like," he continues. "It's been so cool to see Annie's family and how they have dealt with her brother's death. Although they really miss him, they're excited for him to be dancing with
the Lord, and that's the way it should be."
Whatever the subject, he knows each of the songs on Identity will eventually find a life of their own as, one by one, they resonate personally with fans. Ultimately, Dixon wants this batch of songs to help listeners discover that their self-worth can only be found in Christ. "I'm hoping that this record has songs that will just be a torch for someone as they're living their life in darkness," he says. With every note and lyric, his heartbeat is to express the truth he's uncovered in his own life over and over again. This world can't define us, because God's love is our identity.