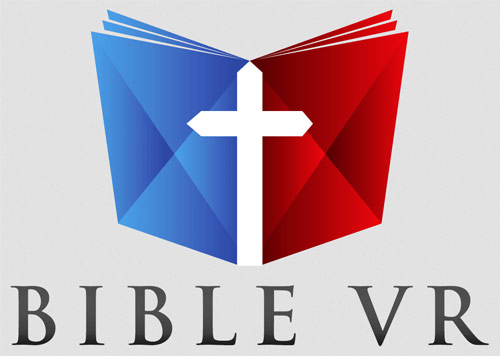 Bible VR announced plans to add live music concerts and events to their VR app. This will allow fans to directly experience beloved artists in concert through 3D virtual reality using the Bible VR app on their smartphone and any VR headset such as Google Cardboard.
Bible VR recently introduced its revolutionary technology to the faith-based community at the North American Christian Convention (NACC). The company is the first to offer faith-based virtual reality content in full stereoscopic 3D.
FigTree VR, the production company, aims to build Bible VR not only as an entertainment experience, but as an evangelical tool for Pastors and Youth Pastors around the world. The firm is creating fully immersive faith-based content that is both entertaining and educational, allowing users to share the Gospel in new and exciting ways.
CEO/Producer/Director Pearry Teo states "Our two main goals are to make sharing The Word entertaining and non-invasive. Bible VR's rich environment helps educate people about Jesus, The Word and His Kingdom while making their personal experiences very memorable, and private enough to feel safe. With Virtual Reality, you're looking at worlds created in full 360 degrees. You can look everywhere… Up, down, left, right… Each experience is unique to each individual and different every time."
Through Bible VR's "Pastor Appreciation Program," church pastors and youth pastors who register their church will receive a free lifetime subscription to Bible VR. Consumer subscriptions are available now, and are being offered at a pre-launch special introductory rate of $3.95 per month. Anyone can sign up or request more information via the Contact Channel at Bible-VR.com.
Now literally anyone with interest in Christian concerts and festivals, in Bible stories, or in faith can explore these experiences: youth to adults, those not tied to institutionalized churches, those who are casually curious, and those around the world who may not have direct access to a church community. This serves youth group leaders, homeschoolers, missionaries, and others by opening up an opportunity for people of any generation, bringing evangelism into the 21st century and providing tools that not only can be used by leaders, but directly by individuals themselves.
Bible VR's film crew recently filmed the award-winning Mercy Me in concert and is scheduled to film international Hip-Hop artist Will Speaks in the coming weeks. The intention of Bible VR is to create experiences with artists from all genres of music within the faith-based community.
About Bible VR:
The goal of Bible VR is to revolutionize the way we learn about the Bible, especially for children and young adults. The company creates faith-based content via virtual reality tech for both education and entertainment, allowing users to experience events instead of just reading about them. Users will be able to feel and see the parting of the Red Sea, crossing while being chased by the Egyptian armies, or experience the fall of Jericho, see the rise of David or Solomon, and immerse themselves in concerts and live events instead of just imagining them from reading words on the page or seeing 2D renditions on a screen. The VR platform also allows for spiritual growth by providing VR prayer rooms. For more information or to download the,app, visit Bible-VR.com.