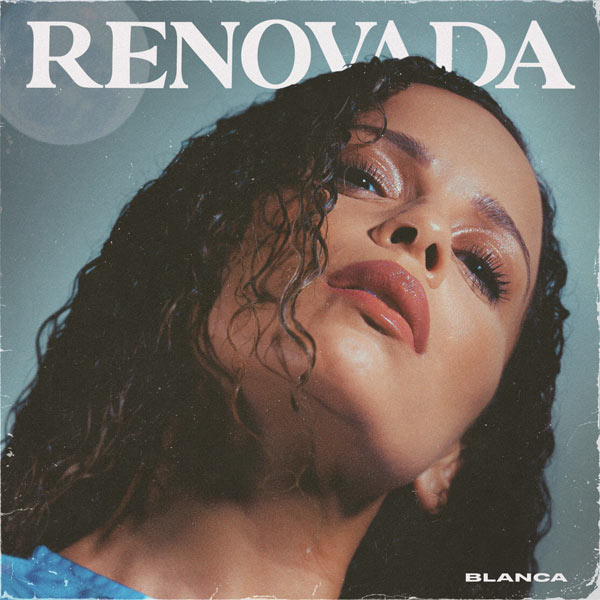 Curb | Word Entertainment powerhouse vocalist Blanca honors her Latin American heritage with the release of Renovada, her first set of all-original Spanish music, available tomorrow, 4/2. The five-song EP already boasts a chart-topping hit, thanks to the meteoric rise of "Soy (feat. Christine D'Clario)," which went No. 1 in Blanca's homeland of Puerto Rico.
Historically, Blanca has naturally translated her lyrics from English to Spanish, but for Renovada, she intentionally crafted every song from the ground up in her native tongue. Renovada, which means "renewed," pays tribute to Blanca's late parents, both of whom she previously lost to cancer. The new project honors her parents' legacy and her Puerto Rican lineage. "My Spanish culture and deep Latina roots play a huge part in this," she explains. "My parents always desired for me to embrace this part of me and create music for my people and my family. So here I am, finally doing just that. They aren't here to see it happen, but I'm hoping through the music and the songs, I can keep their legacy alive."
Ahead of Renovada's official release, a lyric video debuted for emotive, identity-focused track "Soy (feat. Christine D'Clario)." Watch the visual HERE. Blanca also dropped a music video for confident anthem "Zone (feat. GAWVI)." Watch the tightly choreographed clip HERE.
Renovada drops tomorrow, 4/2. For more information, visit www.officialblanca.com.
Renovada Track Listing:
1. "Papi Song (feat. Genio)"
2. "Zone (feat. GAWVI)"
3. "Un Salmo"
4. "Soy (feat. Christine D'Clario)"
5. "Amor De Primera (feat. WHATUPRG, Lead, & Samuel ASH)"