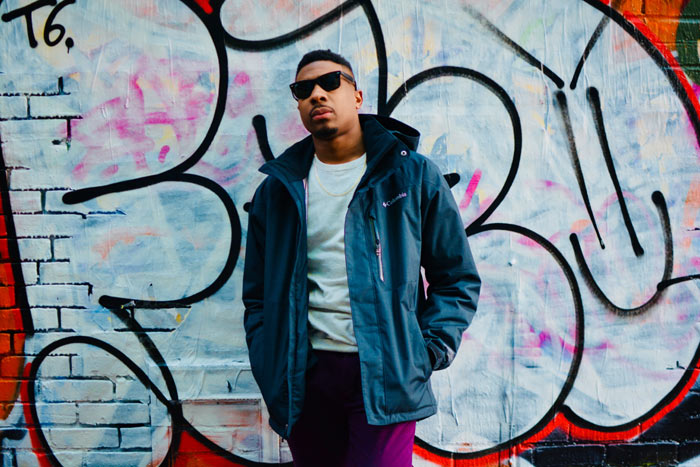 Barbadian Christian recording artist, songwriter, and record executive Karlos Cobham officially announces the launching of KWEST Records (pronounced Quest), his new independent Gospel record label. As founder, Cobham will operate as CEO and will serve as the label's flagship artist. He is expected to release new music this year.
Additionally, KWEST Records has forged a global digital distribution deal with United Alliance Music Group (UAMG), an independent Christian label and distributor. Under the terms of the new strategic distribution deal, UAMG will offer label services, A&R, and function as the global digital distributor for all future KWEST Records master single, EP and full album recordings and visuals through its partner Sony/Orchard, the industry's leading independent distributor and label services company.
Paul Wright, III, CEO of United Alliance Music Group and an industry veteran with over 25 years states, "We are ecstatic to welcome Karlos Cobham and KWEST Records to our UAMG roster. We will continue to serve our artists, by providing them the tools and knowledge required for sustained success." Cobham states, " I'm grateful for the opportunity to partner with UAMG/Sony/The Orchard." "This is a dream come true. KWESTERS! We're on a KWEST!"
A former Barbados Music Award Gospel Artist of the Year nominee, Cobham has performed across the world including his native Barbados, Jamaica, Canada, The UK, and the United States. He's shared the stage with GRAMMY® winner Tasha Cobbs and has collaborated with popular Gospel Reggae Artist DJ Nicholas. Cobham is also the visionary and founder of KWEST International, Inc, a non-profit creative and visual arts organization.
CONNECT WITH KARLOS COBHAM
Website:www.KarlosCobham.com | Facebook:/IAmKarlosCobham | Instagram: @IAmKarlosCobham | Twitter: @IAmKarlosCobham