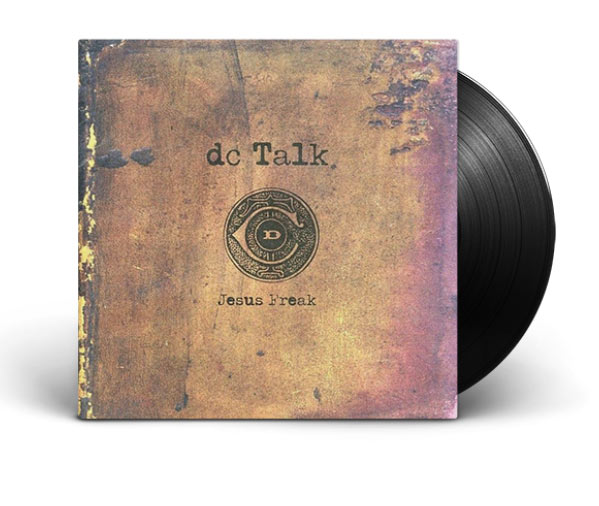 Gotee Records and Superfan Vinyl are celebrating 20 years since the release of DC Talk's groundbreaking album Jesus Freak by making its vinyl debut this November (the same month it released in 1995) in a limited edition double vinyl. In addition to the original 13 tracks on the album, the vinyl release will include two fan favorites from the Jesus Freak single: "Jesus Freak (Freaked Out Remix)" and the band's live cover of Larry Norman's "I Wish We'd All Been Ready." Jesus Freak will be pressed on 180 Gram black vinyl.
As if that weren't enough, the band's 1998–and final–studio album, Supernatural, is also coming to vinyl. All 14 tracks will be pressed on double 180 Gram white vinyl and is also slated to release mid-late November.
DC Talk launched with their self-titled album in 1989 and, after a few more releases that only escalated their popularity with each one, later released their smash hit album Jesus Freak in 1995. The trio — which was comprised of TobyMac, Kevin Max and Michael Tait — disbanded in 2000 to each pursue solo projects. In recent years, Tait took over lead vocals for Newsboys while Max filled the role of lead vocalist for Audio Adrenaline for a couple years. TobyMac is getting ready to release a brand new solo album, titled This is Not a Test on August 7th, which features a reunion of DC Talk on the song "Love Feels Like."
Visit http://www.superfanvinyl.com to preorder the vinyls for $25 each.