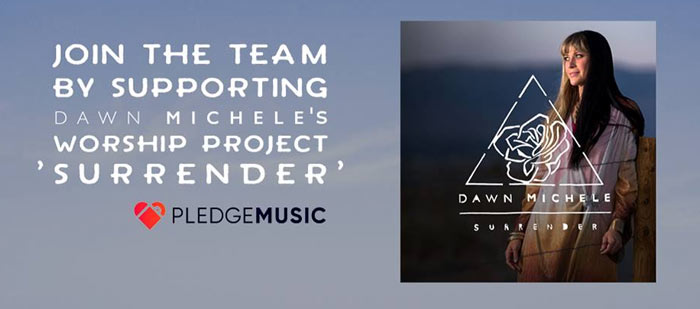 While former Flicker Records rock band Fireflight is still making music, front woman Dawn Michelehas been focusing on developing her own solo career, starting with her freshman worship release, Surrender. Dawn just announced a new crowd-funding campaign to help make the album a reality.
On her official Facebook page, Dawn writes:
Would you support me through PledgeMusic?

With the help of PledgeMusic, I hope to raise the funds needed to release my new worship album 'Surrender'.

I have designed and created by hand the elements of these packages and I am really excited to share them with you. I feel honored for them to become a part of your lives and even more honored that you would join with me in worship and ministry through your support of the release of this album.
You can preorder the album now via Pledge Music and get a few perks via different packages, including hand-painted t-shirts, a lyric canvas set, a demin jacket, a Skype session with Dawn, and even a Nashville trip. For more, visit https://www.pledgemusic.com/projects/dawnmichelemusic