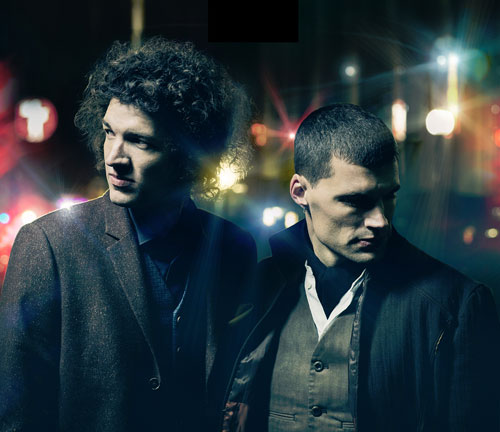 wo-time Grammy Award winners for KING & COUNTRY will debut their new song, "Priceless," from their forthcoming movie of the same name, live on "The View" this morning, Wednesday, April 6th at 11:00AM ET/10C/P on ABC. The performance, to highlight a special birthday celebration for one of the show's co-hosts, Candace Cameron Bure, marks the first time that the group will perform the song on national television.
Joel Smallbone, half of the Grammy Award-winning group, will star alongside Bianca Santos, Jim Parrack and David Koechner in Priceless, a feature length film that will be in theaters later this year. It tells the story of James Stevenson (Joel Smallbone), a man of extremes, who gets thrown into the dark world of human trafficking. It follows him on his journey as he seeks to find out if the love, strength and faith of a woman, with whom he's falling in love, will help to redefine his past and change his future as he risks it all to shut down the trafficking ring.
Soaring melodies, driving rhythms, theatrical instrumentation and personal themes are the heartbeat of two-time Grammy Award winners for KING & COUNTRY. The Australian duo raised expectations with the release of 2012's Crave, winning Billboard's New Artists to Watch for 2012, and has since sold half a million albums. Their sophomore effort Run Wild. Live Free. Love Strong. garnered unanimous critical praise with a #1 debut on iTunes, a Fall (2014) headlining tour that included 28 sold-out shows and a 60-date arena tour during the Spring (2015). They have performed on numerous network television shows including "Jimmy Kimmel Live!," "The Today Show," "The Tonight Show," "FOX and Friends," and have songs featured on the Emmys, The Super Bowl, Sunday Night Football, U.S. Open, 7UP and more. For more information, please visit forKingandCountry.com.