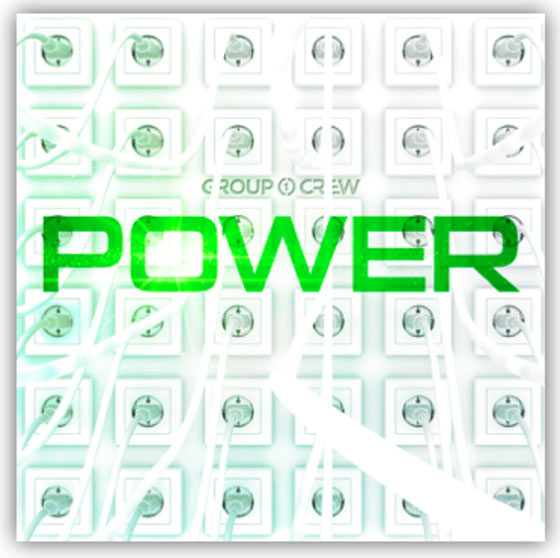 With three No. 1 singles, six top 5 radio hits and music featured on MTV, VH1, NBC and Fox to name a few, five-time Dove Award-winning Group 1 Crew is set to debut their fifth full-length studio album, titled POWER, on July 29 (Fervent Records). The pre-sale for the album begins today, April 15, where every advance purchase will include an immediate download of the title track and next radio single, "Power." Visit iTunes to find out more.
Despite running into vocal challenges that resulted in surgery last December and not being able to talk for three months, the reality of creating an album since 2012's album Fearless, and becoming the sole member of Group 1 Crew, Manwell Reyes ventured into the studio. He partnered with friends and industry veterans such as Seth Moseley, Josh Bronleewe, Tedd T, Josh Crosby, Jason Walker and others to lay down tracks exploring brokenness while paying tribute to God's love and power. Artists such as Jor'dan Armstrong, My Kid Brother, Lauryn Taylor Bach (1GN), Chris Cleveland (Stars Go Dim) and even Reyes' wife, comedian Anjelah Johnson (Mad TV's Bon Qui Qui), make appearances on the collaborative album, resulting in a collection of songs that are catchy and dance-worthy while carrying a new level of depth than ever before.
It was from being on the road during the group's latest tour that Reyes hit a crossroad – with his career, his identity and his motivation. "Somehow I got wrapped up in the idea that God loved me because I was selling records or because I was on tour. When the shows stopped, I thought God's love for me also came to an end and people didn't care what I had to say off stage."
The songs encompassing Power came from Reyes' deeper understanding of his own worth and value in the eyes of his Creator. "God really put me in my place when He made me aware of the fact that He loved me before I even started singing a note, before anyone knew who Group 1 Crew was. Music is what I do but it's not who I am. It's been an amazing revelation to know this and find freedom from what others may think of me."
The single "Power" will go to Hot AC/CHR radio on April 22, while the song's new music video debuts today. Directed by Sean Hagwell and choreographed by Penelope Vazquez, the music video was filmed in Denver, Colorado in one-shot, filmed completely with no edits or stops. Click here or on the image below to check it out.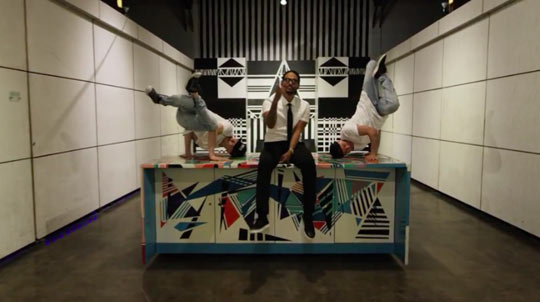 Leading up to today's album's pre-sale, Group 1 Crew has been participating in Demos Never Die via Soundcloud as a way for the fans to hear the songs that didn't make it on the album, even in their rawest of form. Click on the image to the left to hear Manwell Reyes' special message to his fans as he shares more about Demos Never Die found here on Soundcloud.
Group 1 Crew will hit the road with Reyes' wife Anjelah Johnson on the Bon Qui Qui Tour. The tour kicks off tomorrow, April 16, in Biloxi, MS. Tour dates are listed below, and for the most updated schedule please visit Group1Crew.com/tour.
POWER song listing:
Power (feat. My Kid Brother)
Phenomenal
20/20
Download (feat. Anjelah Johnson & Glory)
Wake Me Up (Amnesia)
Bad Day (feat. Mr. Ree)
Take It All In
Burn (feat. Lauryn Taylor Bach of 1GN)
Mona Lisa
On Again Off Again
I Know (feat. Jor'dan Armstrong)
Set Sail
Inevitable (feat. Chris Cleveland)
People Of A Second Chance
Best Is Yet To Come
Hold Back The Rain (feat. Jason Walker and Bethany Cruz)
Group 1 Crew on tour with Bon Qui Qui*:
April 16 – Hard Rock Casino, Biloxi, MS
April 17 – Revention Music Center, Houston, TX
April 18 – Exhibit Hall A, McAllen, TX
April 20 – Paramount Theater, Austin, TX
April 22 – Majestic, San Antonio, TX
April 23 – Centerstage – Choctaw Casino, Pocola, OK
April 25 – Polk Theatre, Nashville, TN
April 26 – Saenger Theatre, Pensacola, FL
April 27 – Ferguson Hall, Tampa, FL
April 29 – Hard Rock Live, Orlando, FL
April 30 – Florida Theatre, Jacksonville, FL
May 2 – Carolina Theatre, Durham, NC
May 3 – Warner Theatre, Washington, DC
May 4 – Gramercy Theatre, New York, NY
*tour dates/venues subject to change; visit Group1Crew.com for the most updated schedule