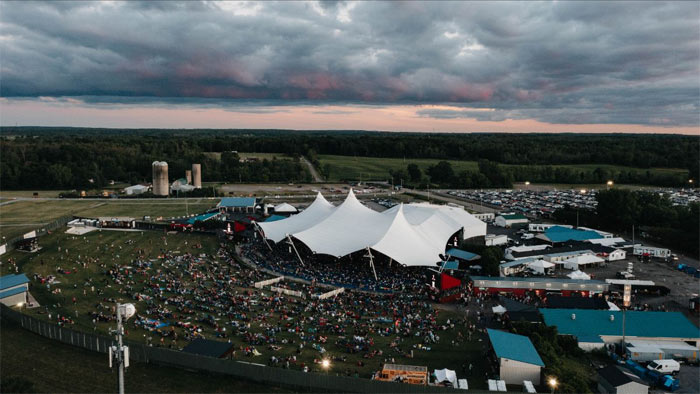 Integrity Music and Western New York's Kingdom Bound Music Festival, one of the largest and longest running Christian music festivals in North America, have announced a new special partnership ahead of the 2023 Kingdom Bound Festival on July 24-26 at Six Flags Darien Lake. Integrity's artists will be featured throughout the three-day music festival.
As a part of this new partnership, Integrity Music will be the featured sponsor of the Integrity Music Worship Experience Tent. The festival will also feature key Integrity artists including Paul Baloche, Thrive Worship, Mitch Wong, Dwan Hill, and Citizens. The two organizations will also work together to provideresources and encouragement to worship leaders and church leaders who attend the festival.
"We are so glad to be partnering with Integrity Music," said Kingdom Bound festival director Donna Russo. "Integrity Music artists have a long history of being a part of Kingdom Bound, and this new partnership will only expand both organizations' ability to advance the Gospel through the arts."
"Our vision is to be the trusted partner of the local church globally, where everyone has a part to play in revealing the Kingdom of God together," said Damien Wong-Ken, Integrity Music's Director of Marketing. "We're grateful and excited to team up with Kingdom Bound to create a transformative worship experience where we can all join in lifting up the name of Jesus."
The Kingdom Bound Festival is presented by Houghton University and is set to return to Western New York's Six Flags Darien Lake on July 24-26, 2023, for the annual 3-day music festival. Tickets and more information can be found at KingdomBound.org.