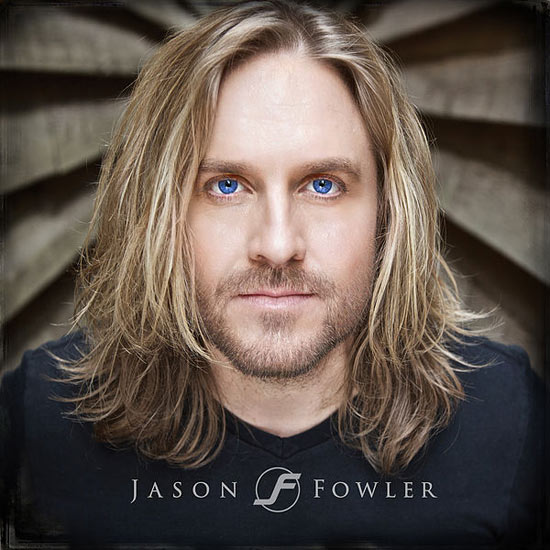 Singer/songwriter Jason Fowler is gearing up for the release his highly-anticipated project I Fall In. The debut Christian album will be available exclusively at LifeWay bookstores and online nationwide May 13, 2016 through New Day Distribution and RCity Records. In anticipation of the full-length project, RCity Records will launch a digital pre-order on April 22 for I Fall In via iTunes, offering fans three sneak peek tracks for select singles "You Give Me a Reason" (featuring Peter Furler), "Come Alive," and "Broken Vessels" (featuring Jillian Edwards).
Fowler has lived a life that truly reflects his music-troubled to some, enviable to many and yet remarkable to most anyone who hears the soft-spoken Atlanta, Ga. native recount it. Living a rock-n-roll lifestyle eventually caused Fowler to hit rock bottom. After being kicked out of a drug dealer's house in downtown Atlanta, he found himself homeless. Fowler had lost his relationships with all of his family and was alone. Here he cried out to God, "whoever you are or whatever you are I need you." Shortly after this revelation, Fowler checked into a rehab house in Athens, Ga. where God began to put back together all these broken pieces in his life. With over 10 years of sobriety, Fowler is still involved in his local Celebrate Recovery.
Today, Fowler shares his story of redemption through music unveiled in the songs on I Fall In.
"I Fall In is a collection of my prayers and devotions through my journey back to Christ," says Fowler. "Through recovery, I realized that Jesus never left me; it was I who left Him."
Produced by Grammy nominated Producer Billy Smiley (Whiteheart, Johnny Cash, Newsboys, Bebe and Cece Winans), Fowler has recruited a heavy hitter list of artists and musicians for I Fall In including Leigh Nash (Sixpence None the Richer), Will Turpin (Collective Soul), Peter Furler (Newsboys), Steve Brewster (Chicago, Bob Seger, Chris Tomlin, Kari Jobe, Amy Grant), Anthony Sallee (Michael W. Smith, White Heart), Jillian Edwards, Blair Masters (Casting Crowns, Garth Brooks, Mercy Me), and Jared Kneale and (Kacey Musgraves).
Fellow musicians continue to heap on praise for Fowler and his new record. Billy Smiley of White Heart said, "His music is awesome, and his story-his journey and what he's been through the past 10 years to get to this point-is even more amazing!"
In support of I Fall In, Fowler will be featured on the 2016 summer festival circuit performing at a number high-profile events such as Atlanta Fest (June 16th), Big Ticket Festival (June 24th) and Soul Fest (August 4th), among others. He will also perform on the Rise, Fall, Redemption Tour scheduled to begin in June where Fowler will share his story of Rise (through music), Fall (through life) and Recovered on the other side (through faith, family and friends). The nationwide tour includes stops in major market cities such as Atlanta and Dallas. Also, be on the lookout for Fowler this fall on the New Release Today Acoustic Tour beginning mid- September (dates and cities to be announced).
"We are so excited to share the message of I Fall In," says Jason Becker, president of RCity Records. "Jason's story is your story, my story, and the story woven throughout the pages of scripture…redemption!"
When Fowler is not on the road, you can find him and his family giving back to the homeless community in the downtown area. He and his wife host a party on the streets during major holidays for the homeless through the ministry his wife co-founded, H.E.A.R.T.S. Across Atlanta (helping enable a revolution through service).
"I feel the closest in my relationship with Jesus, when I serve others," says Fowler.
Track listing for I Fall In:
1. Come Alive
2. You Give Me a Reason
3. Broken Vessels (Amazing Grace) featuring Jillian Edwards
4. Smile
5. Family (Unplugged) featuring Leigh Nash
6. Reign On Me
7. Everything
8. We Rise
9. I Fall In featuring Joy Waters Fowler
For more information about Jason Fowler, please visit:
Website: www.jasonfowlermusic.com
Facebook https://www.facebook.com/JasonFowlerMusic/
Twitter: @_jasonfowler
Instagram: https://www.instagram.com/jasonfowlermusic/
About Jason Fowler
Jason Fowler's sound is a mix of melodic passion, with roots that can be traced to a musically inspired family. Fowler first displayed his talents for music and writing in the band Ultraphonic. The band went on to win a $250,000 recording contract with Garage Band Records. Ultraphonic would begin recording its third album with legendary producer, Johnny Sandlin (Allman Bros. Band/Widespread Panic), complemented by industry force, Muscle Shoals Rhythm Section, (aka The Swampers). Later Fowler was the front man for the band Speed X alongside Mike Stone of '80s metal band Queensryche, Josh Sattler of Double Drive, as well as Nick Catanese and Mike Froedge of Black Label Society. The band proved to be a force in the hard-rock music scene for several years. Fowler currently performs with industry heavyweights Will Turpin of Collective Soul and Shane Evans, the original drummer for Collective Soul. Fowler released his solo debut Letters from the Inside in 2014 as a musical journal of his experience, newfound strength and hope in his recovery from substance abuse and homelessness. In 2016, Fowler will release his debut Christian album I Fall In. He currently lives in Atlanta, where he has served as the worship pastor of Refuge City Church, with his wife and two sons.