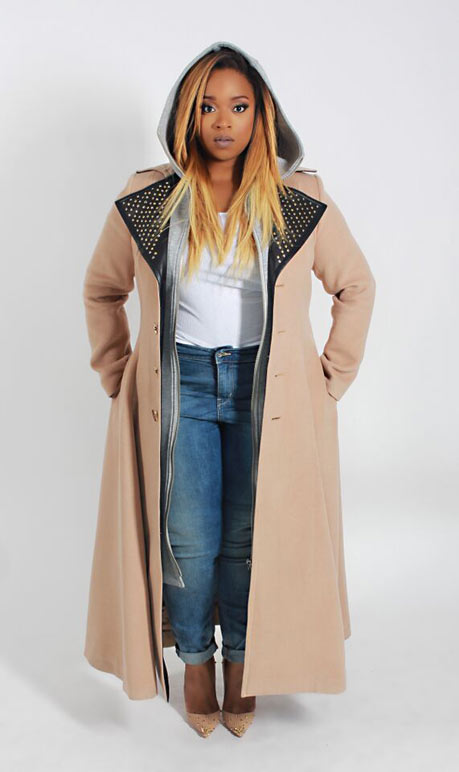 On Saturday, June 20, 2015, GRAMMY® nominated, Stellar Award-winning recording artist, television star and clothing designer,Kierra Sheard, will launch the website for her new clothing line, Eleven60. The online shop, www.MyEleven60.com, will go live at midnight and shoppers will be able to pre-order select items from Eleven60's premiere fall / winter collection and take advantage of special offers. The full line will make its debut later in the year.
Eleven60 is a ready-to-wear clothing line offering stylish, yet affordable apparel for the modern, plus sized woman. Kierra has always been passionate about fashion and she saw a void in the industry as it relates to plus sized women. She says, "It's a clothing line that compliments the thick woman. While being a full figured woman, I've found it hard to find quality high fashion trends in my size. But no more skimpy clothes! And no more muumuus! Since the average American woman is plus size, I should be able to healthily, and fabulously, own it!"
Eleven60 is not Kierra's first foray into fashion. She created a hosiery line, Sheers by Sheard, in 2014 which is available at select Walgreens stores.
In addition to the launch of Eleven60, Kierra is currently touring the U.S. promoting her fifth studio album, Graceland, and her latest single "Flaws". She'll also be back as a judge for the eighth season of the hit competition show Sunday Best, which is premiering on BET on Sunday, July 19th.
For additional information on Kierra Sheard and Eleven60, also, visit:
Websites: www.MyEleven60.com; www.IamKierraSheard.com
Twitter: @KierraSheard
Facebook: www.facebook.com/KierraSheard
Instagram: @eleven60 @KierraSheard