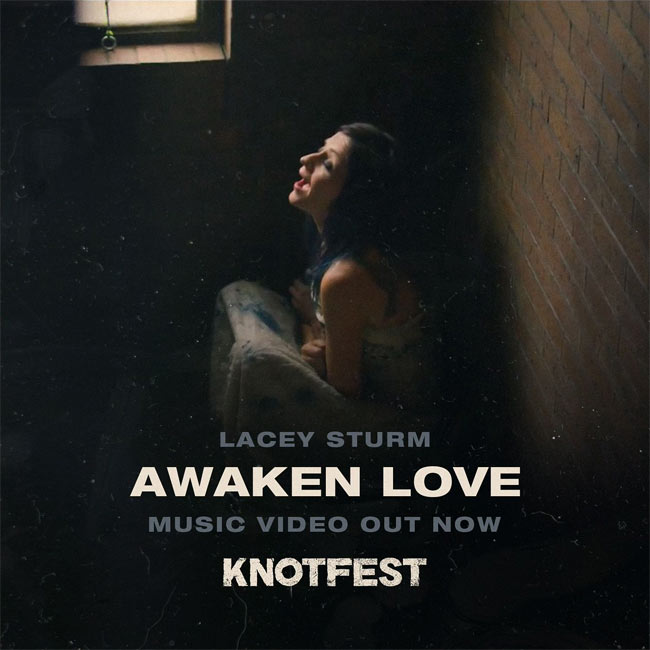 Lacey Sturm has debuted a stunning, intimate new music video for her song "Awaken Love." The video premiered on Knotfest at noon EST on December 17.
The cinematic music video is a breathtaking visual exploration of the song's themes of transcendent love. The video was directed by Brett Varvel at House of Grace Studios, creating a sweeping experience in keeping with what fans have come to expect from one of hard rock's most acclaimed voices.
While the instrumentation marries rock riffs with cinematic musical scope, "Awaken Love" invites the listener into wonder over the ways they've experienced unexplainable love. "Romance is a shadow of the divine," Lacey Sturm shares. "Everything that makes you come alive is whispering of an eternal life that's beyond this one. It's present, and you can wake up to it now."
"Awaken Love" was written by Lacey Sturm and Skillet's Korey Cooper and recorded with Lacey's husband and guitarist, Josh Sturm. The song dropped on December 10, wrapping up a year when Lacey's "State of Me" has been a consistent chart presence while her collaborative take on "Let Me Love You" with Brian Head Welch's Love & Death has achieved viral status.
You can keep up with all things to come from Lacey Sturm on Facebook, Instagram, Twitter, and Twitch.