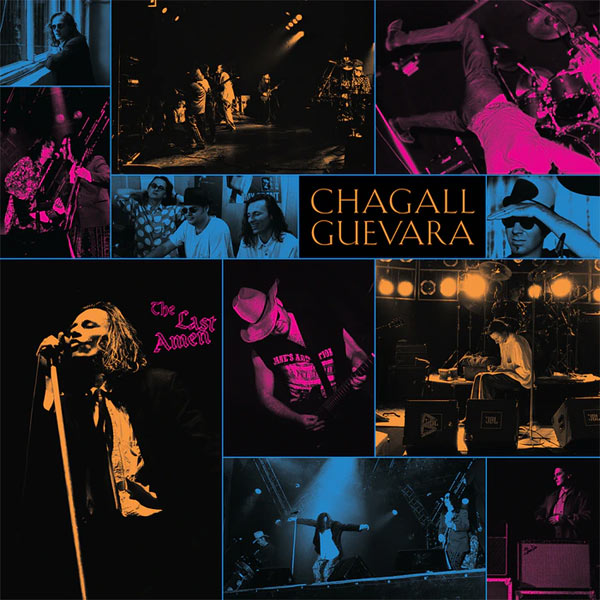 CCM legend Steve Taylor once fronted a mainstream crossover rock band in the early nineties called Chagall Guevara, but the band only released a self-titled album in 1991 before disbanding. Taylor recently launched a Kickstarter campaign to fund the release of a live album of a 1991 performance and another project consisting of unreleased music.
To view the campaign (which has already made twice its goal), visit https://www.kickstarter.com/projects/thelastamen/chagall-guevara-the-last-amen
Today, via email, Taylor announced:
"'Chagall Guevara's liver'
…because if I start with an inside joke, you're more likely to open it, right?
The fact that you're getting this unrequested email is all your fault. You supported my past Kickstarter campaign(s), a deed that can never be undone.
Which means every 5-7 years — until one of us dies or you press unsubscribe — this will keep happening like those seven-year itches or cicadas or British septennial parliamentary elections back in the day.
You may recall that I was in a band in the early nineties called Chagall Guevara. Were we any good? Watch this two minute video and judge for yourself.
And while you're there, feel free to peruse our fine selection of musical delights, including a live album entitled The Last Amen (recorded at Nashville's legendary 328 Performance Hall on 11/15/91), an album of new and previously unreleased tracks entitled Halcyon Days (produced by Matt Wallace), and the remastered re-release of our self-titled debut album Chagall Guevara.
And thanks, as always, for your kind support.
Forever in your debt,
Steve"