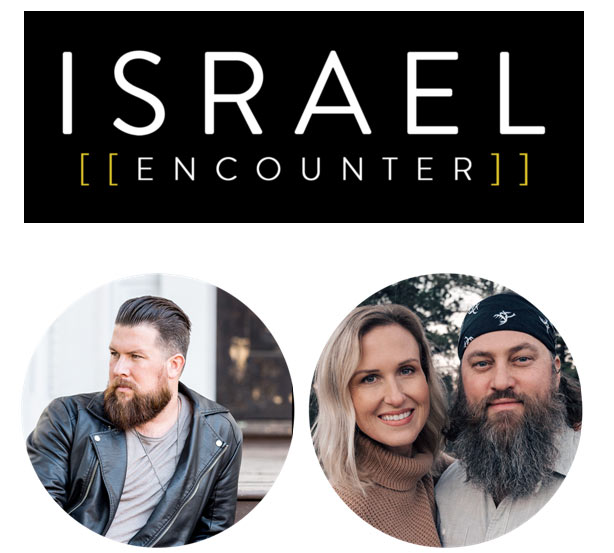 GRAMMY® winner Zach Williams will join New York Times Bestselling Authors Willie and Korie Robertson for "The Israel Encounter" – a one-of-a-kind trip to Israel November 14-21. Limited spots are available for this rare gathering that will journey to some of the most recognizable places in scripture including Galilee, Mount Arbel, The Mount of Beatitudes, Caesarea Philippi, Nazareth Village, Magdala, Capernaum, Qasr el Yahud/Betharaba, Masada, The Dead Sea, Jerusalem, The Mount of Olives and The Garden of Gethsemane. Offering an easy and affordable way to make this once in a lifetime type of trip, pre-sale will begin Feb. 11 and run through Feb. 14. Booking begins Feb. 15 at www.theisraelencounter.com.
"This is going to be one of the most unique experiences I have ever had," explains Williams. "We are going to be visiting so many of the sites we have read about in the Bible. We will also spend several nights of worship together in these historic places."
"It is one of the most lifechanging experiences," shares Korie. "I have been able to go and could not wait to go back," adds Willie. "To me, it makes your Bible turn into 3D. It is amazing all of the stuff that is there. Korie and I are going to lead some thoughts on the trip."
Premier Vacations and Events is producing "The Israel Encounter." For more information, visit www.theisraelencounter.com.
Get Connected With PREMIER Vacations and Events:
www.premiercruises.com