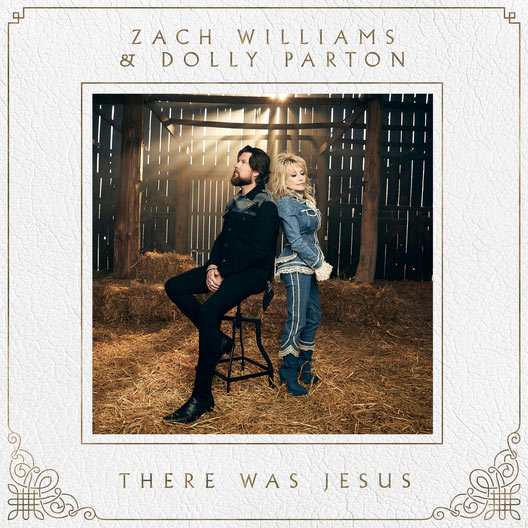 While GRAMMY Award®-winning artist 

Zach Williams

 wrapped 2020 with another No. 1 song, a GRAMMY nomination, two GMA Dove Award® wins and more, his 2021 is already off to a great start. It was just announced that the multi-week chart-topping and GRAMMY-nominated song "There Was Jesus," his duet with Dolly Parton, has received RIAA® Gold Certification. "Chain Breaker" is RIAA-certified Platinum, while "Old Church Choir" and "Fear Is A Liar" are both Gold. Chain Breaker, his GRAMMY-winning album, is also certified Gold. 
Additionally, today Williams releases his latest music video for "
Less Like Me
," his latest single to hit radio. The video can be viewed below. Co-written by Williams along with Mia Fieldes and Hank Bentley, there is already a phenomenal response to the song, charting at radio before officially releasing January 29. "Less Like Me" can already be heard on Sirius XM, K-LOVE, KSBJ, KLTY, among others.
While 2020 brought many cancellations and changes to the music and touring world, Williams was able to spend time with family while also songwriting, recording, and touring during many drive-in theater shows. He then added another No. 1 single to his accolades with "There Was Jesus," the song that Williams and Parton originally debuted during the live broadcast of the 53rd Annual CMA Awards. Topping multiple charts for multiple weeks, "There Was Jesus" made the Pandora Top Spins chart for twelve consecutive weeks and was named one of Pandora's top 100 songs across all genres. "There Was Jesus" was also WAY-FM's top song of the year. The song also gave Williams his fifth GRAMMY nomination. The 63rd Annual GRAMMY Awards will be announced on March 14, 2021, when we find out if it brings him his second career win.
"There Was Jesus" is featured on Rescue Story, which was nominated for a GMA Dove Award (Pop/Contemporary Album of the Year) and won in 2020 for Best Recorded Music Packaging. Williams was also named 2020's GMA Dove Awards Songwriter of the Year (Artist).
During Christmas, Williams released his stellar version of "Go Tell It On The Mountain," which was heard all throughout the holidays. Just announced this week, his "Rescue Story Tour" will plan to resume this fall. Further details will be announced on his tour page.