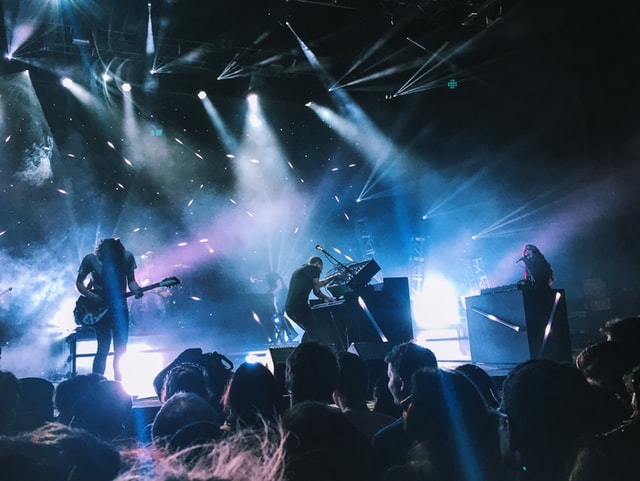 The world is full of surprises and once in a while, we come across amazing and interesting facts about people and places that seem doubtful but yet truthful. The human race has enjoyed a long and detailed heritage of music and arts and these have been domiciled in different nations of the world. The artistic heritage of places like America, Great Britain, and China seem common knowledge, however, one nation with a unique and quite extensive heritage in music and entertainment in Sweden. While the status of Sweden as an export-dependent nation is fairly known, the nature of the major exports includes music and entertainment.
Music
Sweden is home to some of the biggest artists and bands in Europe. The Nordic country is among the top 3 largest exporters of music in the world. In the month of May 2012, at least 5 out of the top 10 songs on the Billboard Hot 100 were written by a Swede. Bands like ABBA, Roxette, The Cardigans, and Ace of Base are some of the notable bands that beamed the searchlight on Swedish pop music. The wave of younger musicians such as Avicii, the Knife or Zara Larsson has taken the baton and advancing the course of Swedish music. While many of the jams may not be in the English language, music is a universal tongue and you would be inducted into the feel-good atmosphere of the occasion in no time as you rock along to the tunes blaring through the speakers. Svenne (true Swedes) have a high value for arts and entertainment and music appears to be the outlet of expression. Hence, Swedish pop music is one of the easiest routes a tourist can get to immerse in the Swedish folk culture.
Entertainment
Sweden is an all-rounder when it comes to entertainment. While music plays a big role in the entertainment industry of Sweden, it is but one segment of the industry. There are several other important entertainment options available in Sweden. Casinos are also one of the side attractions of Sweden. Located in major cities like Goteborg, Malmo, Sundsvall, and Stockholm, casinos offer a unique opportunity to relax and make money. Casinos in Sweden are different from elsewhere because they are administered by the state-run Cosmopol and these casinos provide a variety of national and international competitions for players to test their expertise against one another.
A description of the entertainment industry of Sweden will be incomplete without a description of the theatres where interested persons can go to enjoy live plays and shows in Swedish language and English. Stockholm is home to two of such important theatres.
Maxim is a theatre located in Ostermalm and in true Swedish fashion screen shows year-round. It's never a dull moment and you don't have to wait too long before a show is available for your viewing pleasure.
The Royal Dramatic Theatre is another theatre where viewers can be treated to national and international performances. The theatre is an architectural masterpiece that dates back to 1788 and is no doubt worthy of a visit if not for the performances but also for a sight of the edifice.
The uniqueness of any place is the ability to find events or attractions that are not commonly found elsewhere. One of the uncommon pastimes you can enjoy on a trip to Sweden is escape rooms. Just as the name implies, an escape room is a secluded room where you can find clues and solve puzzles as well as tasks that are designed to help you navigate your way through the room. Essentially, it creates a fine balance of relaxation and intuitive thinking. In the true spirit of sportsmanship, you will be allocated a time limit for which you will have to find your way out of the room. To experience the escape room atmosphere, there are different providers offering this service and some of these include Quezzle Escape Room based in Stockholm and the Fox in a Box Escape room in Malmo. No one is above the fun and thrill of play and fun and not many activities encapsulate this as much as the escape rooms.
If not for anything, the musical festivals, holding in different parts of the country by various pop artists with huge following keeps the nation rocking. If you are a fan of entertainment, it is nearly impossible to dislike Sweden. Don't forget to try out the music festivals and other entertainment hubs in Sweden who knows, you could end up enjoying yourself and even discovering any of the great economic opportunities enjoyed by the Svenne.